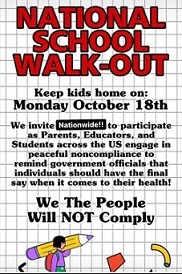 Cicero Warned About Danger of Immigration!
Posted by Don Boys on September 30, 2021
The Roman Empire.The civilization of a thousand years could see the handwriting on the wall: the brutal barbarians were at the gates of Rome, and collapse was imminent. In 410, Rome, the city of the Caesars, fell to the uncivilized, uneducated, uncouth Barbarians. With the collapse of Rome, a chill was felt through the civilized world.
If it could happen to mighty Rome, it could happen to any nation.
We are being invaded at our southern border.at the same time a radical Marxist Domestic Tyranny has taken control of much of our country.
There is a saying " What you allow will continue"
Americans needs to unite and take a stand against this Evil Empire. There is strength in numbers.
TAKE ACTION
Go to the RTU (Restore the USA) at https://restoretheusa.net/ and sign up, then join your state, then join your county where you will stand by for credible and meaningful action to preserve our Nation. United we stand divided we fall. We will be uniting at the county level. We call ourselves (Your state name) County Volunteers. Example Texas County Volunteers, Idaho County Volunteers. When you get to your county page post a comment saying you were sent by the UPA.
Doing nothing is no longer an option.
The only thing necessary for the triumph of evil is for good men to do nothing…. – Edmund Burke
Posted on 10.14.10
The 'INCEST in the DEM oligarchic Swamp' Runs Deep!!!
This is MIND BLOWING.
THEY ALL NEED TO BE DEALT WITH.
This is what we are up against.
No wonder the election was stolen.
No wonder Trump was framed.
No wonder the elite globalists have STOLEN the country. PLEASE PASS.
A bit long & sometimes hard to follow but shows how Washington DC works! This is only the "Tip of the Iceberg"!
Swamp runs deep —
HERE'S THE WHOLE LIST OF THE ANIMALS, AND CREATURES & BLOOD SUCKERS WHO LIVE IN THE SWAMP!!!! YOU'VE SEEN SOME OF THE NAMES BEFORE. BUT MANY ON THE LIST YOU HAVEN'T SEEN OR KNOWN ABOUT BEFORE AND IT WILL SURPRISE you, OR MAYBE IT WON'T.
IT'S A GREAT LIST TO KEEP AS A "REFERENCE GUIDE" WHEN YOU NEED TO KNOW WHICH OF THE CREATURES ARE AT IT IN THE FUTURE AND WHY!!!
BE SURE TO SEE THE BOTTOM OF THE LIST – VERY REVEALING!!!!
"FACT CHECKED!!" & THE DECK IS TACKED!!! '
"Things you must know to be informed:
*YES, THE GOVERNOR OF MICHIGAN USED TO WORK FOR GEORGE SOROS.* *YES, CALIF GOV. GAVIN NEWSOM IS NANCY PELOSI'S NEPHEW
YES,ADAM SHIFF'S SISTER IS MARRIED TO ONE OF GEORGE SOROS' SONS.
YES, JOHN KERRY'S DAUGHTER IS MARRIED TO A MULLAH'S SON IN IRAN.
YES, HILLARYS DAUGHTER CHELSEA IS MARRIED TO GEORGE SOROS' NEPHEW.
YES, ABC NEWS EXECUTIVE PRODUCER IAN CAMERON IS MARRIED TO SUSAN RICE, OBAMA'S FORMER NATIONAL SECURITY ADVISER.
YES, CBS PRESIDENT DAVID RHODES IS THE BROTHER OF BEN RHODES, OBAMA'S DEPUTY NATIONAL SECURITY ADVISER FOR STRATEGIC COMMUNICATIONS.YES, ABC NEWS CORRESPONDENT CLAIRE SHIPMAN IS MARRIED TO JAY CARNEY, FORMER OBAMA WHITE HOUSE PRESS SECRETARY.
YES, ABC NEWS AND UNIVISION REPORTER MATTHEW JAFFE IS MARRIED TO KATIE HOGAN, OBAMA'S FORMER DEPUTY PRESS SECRETARY
YES, ABC PRESIDENT BEN SHERWOOD IS THE BROTHER OF ELIZABETH SHERWOOD, OBAMA'S FORMER SPECIAL ADVISER.
YES, CNN VP VIRGINIA MOSELEY IS MARRIED TO TOM NIDES, FORMER HILLARY CLINTON'S DEPUTY SECRETARY.
THIS IS WHAT YOU CALL A "STACKED DECK". IF YOU HAD A HUNCH THE NEWS MEDIA WAS SOMEWHAT RIGGED AND YOU COULDN'T PUT YOUR FINGER ON IT, THIS MIGHT HELP YOU SOLVE THE PUZZLE.
Now you know why no one is investigated. They all have their hands in the cookie jar! You might remember James Comey who investigated the Clinton email scandal and the Clinton Foundation, and made the final decision to not recommend prosecution by the DOJ.
It tums out that the Clinton Foundation was audited by the law firm DLA Piper. One of the executives there was in charge of the Clinton Foundation audit.
Who was it? Peter Comey, James Comey's brother. Peter Comey held an executive position with the Washington law firm that did the audit of the Clinton foundation in 2015. Peter Comey was officially DLA Piper "Senior Director of Real Estate Operations for the Americas," in 2015 when the Clinton Foundation scandals first broke and Hillary was preparing her Presidential campaign. Not only was DLA Piper, the firm where Comey's brother worked involved in the audit of the Clinton Foundation, but according to the foundation's donor records, DLA Piper has given between $50 – 100k to the Foundation. It gets even cozier. DLA Piper executive Douglas Emhoff is taking an extended leave of absence from the firm. Who is Douglas Emhoff? He is the husband of KAMALA HARRIS! Just a coincidence? Amazing if it is. You cant make this stuff up! Another example of the DC swamp."
And it only gets worse. This "Family Tree" will make your head spin .. THE SWAMP IS DEEP!!!
Dominion (voting machine provider) serves 40% of the US market. It is in 30 states – – The state of Texas rejected the machines.
Admiral Peter Neffenger is on Biden's transition team.
Neffenger was the President of the board of Smartmatic
Smartmatic (another voting machine supplier) entered into an agreement with Dominion in 2009.
Smartmatic counted votes in Venezuela.
Smartmatic is connected to Philippine voter fraud.
Smartmatic is run by Lord Mark Malloch Brown who works for George Soros (-he and Brown are life-long friends)
Brown chairs the Boards of a number of non-profit boards including the Open Society Foundation,
Brown chairs the Centre for Global Development.
Open society of course is owned by George Soros
Smartmatic partnered with DLA Piper Global.
Douglas C. Emhoff works at DLA Piper Global.
Douglass C. Emhoff is Kamala Harris's husband.
Guess who owns Dominion? – -Blum Capital Partners, L.P.. – Guess who is on the board for the company? — Richard C.Blum.
Richard C. Blum is Dianne Feinstein's husband.
Nancy Pelosi's husband is also a major investor.
An aide to Nancy Pelosi, Nadeam Elshami, was hired by Dominion Voting Systems
And it goes on & ON!!!
Dominion Voting Systems is listed on the Clinton Foundation website.
– Dominion Voting is listed as a $25,000-$50,000 donor to the Clinton Foundation in 2014 by The Washington post
Georgia Governor Kemp used Dominion Voting after Texas and Florida rejected them
Dominion has a lobbyist named Jared Thomas
Jared Thomas was Governor Brian Kemp's chief of staff and press secretary from 2012 to 2015 – You must remember the Feinstein-Kavanaugh-Soros connections to understand this next information
Debra Katz (Christine Ford's lawyer) worked for George-Soros at the Open Society Foundation. – Debra Katz (Christine Ford's lawyer) also worked at Project on Government Oversight (POGO).
POGO is funded by Soros's Open Society Foundation.
POGO is the co-signer of the letter Diane Feinstein presented against Kavanaugh's nomination.
Kamala Harris did not prosecute One West Bank for their fraud when she had the authority – Soros owned OneWest Bank.
Now you know why a woman who placed 7th in her State when running for President is now VP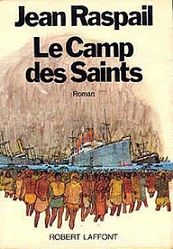 Southern Border still out of control
Northstar-Communicating a strategic direction to protect America's freedom.
UTT says;
What are governors, state legislators, mayors, city/county councils, police chiefs, and community leaders doing to root out this cancer?
Well they are not doing too much.
So we need to replace all those Lefties and Rinos from positions of power so we can do what needs to be done.We need to take back our country and do it sooner than later. All Patriots need to join a local organization that is fighting the good fight and work with these organizations. They are popping up across the country. Just make contact and ask what you can do to help. Our opinions are important but it will not remove the useless people. More direct action is needed.