United Patriots of America
Founded December 2001 in response to 911
UPA Report
Sunday, September 14, 2014
November elections are coming.
U.S Military needed to secure our borders.
Special Report
This report prints out to 12 pages but worthwhile reading.
The Posse Comitatus Act does not prohibit US Military on our borders.
US Military is allowed as authorized by the Constitution or Act of Congress 
https://www.unitedpatriotsofamerica.com/?p=772
Watch this Video and then read the U.S. Customs and Border Protection Mission below.
O'Keefe crossing the Rio Grandedisguised as Osama bin Laden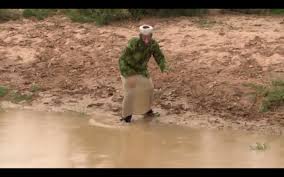 https://www.youtube.com/watch?v=fB37TCDcZBg
James O'Keefe as Osama bin Laden crosses border from Mexico to US
https://www.youtube.com/watch?v=fB37TCDcZBg
Published on Sep 8, 2014
 In a Project Veritas investigation released Monday, James O'Keefe exposed the lack of security along our border withCanada. In the follow-up to the investigation that featured O'Keefe crossing theRio Grande disguised as Osama bin Laden, the latest investigation illustrates the lack of border security by simulating a terrorist infiltration across Lake Erie and intoCleveland.
https://www.youtube.com/watch?v=fB37TCDcZBg  Same as link above.
U.S. Customs and Border Protection
MISSION
We are the guardians of our nation's borders.
We are America's frontline.
We safeguard the American homeland at and beyond our borders.
We protect the American public against terrorists and the instruments of terror.
We steadfastly enforce the laws of the United States while fostering our nation's economic security through lawful international trade and travel.
We serve the American public with vigilance, integrity and professionalism.
IT'S A SET UP! Obama to Kill Tomahawk and Hellfire Missile Programs!
https://www.youtube.com/watch?v=qhE8bgc-kP8
This news is 5 months hold but relevant in view of our having to go back to war in the Middle East.
Obama to Kill Tomahawk, Hellfire Missile Programs
Cornerstone of U.S. Naval power eliminated under Obama budget
March 24, 2014
President Barack Obama is seeking to abolish two highly successful missile programs that experts say have helped the U.S. Navy maintain military superiority for the past several decades.
The Tomahawk missile program—known as "the world's most advanced cruise missile"—is set to be cut by $128 million under Obama's fiscal year 2015 budget proposal and completely eliminated by fiscal year 2016, according to budget documents released by the Navy.
In addition to the monetary cuts to the program, the number of actual Tomahawk missiles acquired by the United States would drop significantly—from 196 last year to just 100 in 2015. The number will then drop to zero in 2016.
The Navy will also be forced to cancel its acquisition of the well-regarded and highly effective Hellfire missiles in 2015, according to Obama's proposal.
The proposed elimination of these missile programs came as a shock to lawmakers and military experts, who warned ending cutting these missiles would significantly erode America's ability to deter enemy forces.
http://freebeacon.com/national-security/obama-to-kill-tomahawk-hellfire-missile-programs/
RUSH: Cheney Exactly Right! Obama Has Done Things That Have Supported The Muslim Brotherhood
https://www.youtube.com/watch?v=DYdzJ0d0fG0#t=22
Breitbart Texas verifies ISIS border threat with leaked doc
LUBBOCK,Texas– BreitbartTexashas exclusively obtained a leaked document warning federal agents about an ISIS-related terrorism threat across the entire US-Mexico border. Though the document focuses on the Texas-Mexico border, BreitbartTexashas confirmed that federal agents across the entire US-Mexico border have received theISISterror warning.
http://www.breitbart.com/Breitbart-Texas/2014/08/29/Exclusive-Breitbart-Texas-Verifies-ISIS-Threat-With-Leaked-Doc
Not all illegal aliens are nice people just looking for a better way of life.
That's why countries have borders and immigration laws.
We get to decide who gets to come into our country.
MCALLEN, Texas – Four illegal aliens from Mexico received a lengthy prison sentence for kidnapping, torturing, and raping a group of illegal immigrants at a stash house near the South Texas border.
http://www.breitbart.com/Breitbart-Texas/2014/09/8/Armed-Illegal-Aliens-Kidnapped-Tortured-and-Raped-Women-in-Texas
Volunteers patrols along Rio Grande river draws threats from Gulf Cartel
VILLA PANCHO,Texas– The actions of a group of volunteers looking to help secure the border appears to have angered the Gulf Cartel.
http://www.breitbart.com/Breitbart-Texas/2014/09/9/Volunteer-Patrols-Along-The-Rio-Grande-River-Draws-Threats-From-Gulf-Cartel
Molotov cocktail thrown in Cleaver's office
A Molotov cocktail was thrown through the window of Rep. Emanuel Cleaver's (D-Mo.) district office at around 3 a.m. Thursday morning.
The Kansas City Police and Kansas City Bomb and Arson Squad responded to the scene and completed an initial survey. No one was in the office when the object or objects were thrown. The cocktail did not explode, according to local reports.
http://thehill.com/blogs/blog-briefing-room/217425-molotov-cocktail-thrown-in-cleavers-district-office
Sen. Rand Paul Speaks Out Against Senators Voting without Reading the Bills – 6/29/12
https://www.youtube.com/watch?v=svGDZOW-brA
More
Judge Promises Obama Will Serve 10 Years To Life For This Major Crime
At the beginning of this year, President Obama blatantly disregarded Congress when he decided to free five Taliban leaders from theGuantanamoBayprison. The action has since been viewed as "aiding and abetting" the enemy, as well as providing them with "material support." There are also allegations that the President involved a large sum of cash in the deal—all hoping to return army deserter Bowe Bergdahl.
http://americannews.com/judge-promises-obama-will-serve-10-years-to-life-for-this-major-crime/
Generals: Constitutional Crisis Could Force Military To Remove Obama
https://www.youtube.com/watch?v=RQAJXzeHvUI#t=34
Judge Denies Release of Michael Brown's Juvenile Records
http://www.truthrevolt.org/news/judge-denies-release-michael-browns-juvenile-records
Trump National Golf Course Tells Barack Obama To Go Play Somewhere Else
Trump National was among those courses Barack Obama hoped to play, but the White House was told NO, the president was not welcome at the course.  This was followed by two more denials from Winged Foot and then Willow Ridge, all world class golf facilities who it seems, did not want the president and his entourage messing up Labor Day golf outings for their members. 
http://ulstermanbooks.com/trump-national-golf-course-tells-barack-obama-go-play-somewhere-else/
Molotov cocktail thrown in Cleaver's office
http://thehill.com/blogs/blog-briefing-room/217425-molotov-cocktail-thrown-in-cleavers-district-office
Rip Joan Rivers: No one will ever call Michelle Obama a 'tranny' again
http://www.breitbart.com/Big-Hollywood/2014/09/05/rip-joan-rivers-no-one-will-ever-call-michelle-obama-tanny-again#comments
Grandfather greets returning grandson in Military
https://www.youtube.com/embed/uoABty_zE00?rel=0
 Prepping
Prepping 101 – Home Security
From the dawn of time, man has tried to build a home that would keep him and his family safe. From caves to small huts to castles with moats and now underground bunkers we humans have continued to strive for safety. Safety from what?  
http://www.theprepperjournal.com/2013/04/24/prepping-101-home-security/
---
Fighting tyranny in America 2014
Nonviolent resistance (NVR or nonviolent action) is the practice of achieving goals through symbolic protests, civil disobedience, economic or political noncooperation, or other methods, without using violence.
24/7 boycott of corporations.
They take our money and give it to the political elites to trash our Constitutional Republic.
Fight back. Don't spend your money with them.
Rules of Engagement – Get SASSY
Save America – Shop Smart Y'all
The tyranny emanating from the political, corporate and media world survives because we fund them by doing business with them.
We are actually financing our own national suicide by spending our money every day with them.
Do not spend money with your political enemies.
Avoid corporations, seek out small local businesses
Avoid mainstream media seek out alternative media.
Do business with like minded patriots.
Save America – Shop Smart Y'all (SASSY)
---
 New Jersey
The Saturday Morning Project
An illegal alien labor area behind the Bergenfield, NJ police station.
Location: UPA Bergen County – Bergenfield/Dumont line. 8AM – 10AM
No Eyewitness report for 9.13.14
Peacefully Protesting the U.S. Governments Inability to Control Our Borders
Patriots:
Illegal Immigrants:
Number of Patriots on the line:
Church group: Yes. 2 different groups
Pick ups:  
Pro-illegal immigrant counter protesters present today: 0
Police Presence:
Number of thumbs up and horn honks from those in automobiles: 
Number of middle fingers displayed:  
Number of thumbs down:
Number of hysterical rants from those who don't agree with our peaceful protest:  
---
New Jersey
Bell can beat Booker.
Candidate for NJ Senate Bell can beat Senator Booker.
Call the Republican Party and tell them to sendBellmoney to win this election in order to take back the Senate from the loony Senator Reid and the Democrats.
Bell for Senate   https://www.facebook.com/BellforNJ
---
Never give in — never, never, never, never, in nothing great or small, large or petty, never give in except to convictions of honour and good sense.
Never yield to force; never yield to the apparently overwhelming might of the enemy.
Sir Winston Churchill, Speech, 1941, Harrow School
---
I am only one, but I am one. I cannot do everything, but I
can do something. And because I cannot do everything, I will
not refuse to do the something that I can do. What I can do,
I should do. And what I should do, by the grace of God,
I will do." ~ Edward Everett Hale
Ron Bass
---
Follow the UPA on
Twitter
http://twitter.com/ronbassUPA
Facebook
www.facebook.com/UPA.RonBass
Ron Bass
UNITED PATRIOTS OF AMERICA
Subscribe to the UPA Report
Web site is now operational.
http://www.UnitedPatriotsOfAmerica  com
E-mail – ronbass2010@comcast.net