United Patriots of America
Founded December 2001 in response to 911
UPA Report
Sunday July 03, 2016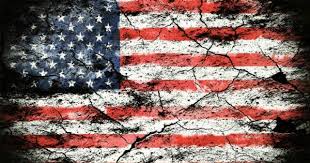 Ragged Old Flag by Johnny Cash
https://www.youtube.com/watch?v=XdCGcQXj7TA

Islam has successfully infiltrated our Federal government.
By executive order, Barack  Hussein Obama has made it possible for Muslims to become U.S. citizens without taking an oath of allegiance or a pledge to defend America
Understanding that  Muslims are forbidden from pledging allegiance to any nation state except the
nation of Islam, the Obama regime will allow legal immigrants seeking citizenship through the nation's Naturalization process to be  exempt from a key part of the Oath of Allegiance.
http://www.barenakedislam.com/2016/06/25/by-executive-order-barack-hussein-obama-has-made-it-possible-for-muslims-to-become-u-s-citizens-without-taking-an-oath-of-allegiance-or-a-pledge-to-defend-america/
No nation in history has survived the Islamic Hijrah.
Hijrah is Jihad by emigration.
Nations can survive terrorist attacks but not the Hijrah.
Jihad is a Holy War waged on behalf of Islam as a religious duty.
The Muslim Refugees are the Hijra/Jihad controlled by our Muslim President.
Obama more than halfway to goal of 10,000 Syrian Muslims brought to US this year, Michigan
tops the list
Posted by Ann Corcoran on July 2, 2016
https://refugeeresettlementwatch.wordpress.com/2016/07/02/obama-more-than-halfway-to-goal-of-10000-syrian-muslims-brought-to-us-this-year-michigan-tops-the-list/
The United States is the first Western nation to have a Muslim President.We have got to be the most "politically" helpless people on the planet to allow this Muslim Invasion/Hijra to take place. In
addition, we are paying for the invasion with our tax dollars.
In 2005 Immigration activists and groups across the country begged our fellow Americans to join in and help stop the illegal
invasion at our unsecured borders by working politically with our representatives.
At that time the Minuteman Project put a thousand volunteers on the border in 2005.
Not enough Americans answered the call. Now fourteen years after 911 our borders are still not secured and more unscreened
uninvited unvetted illegals are flooding across into our homeland. We needed to enforce our immigration laws. We needed to
stop Sanctuary cities and towns. We needed to control visas with an entry/exit program. We needed to stop birth tourism and eliminate the automatic citizenship granted to foreigners via the incorrect interpretation of the 14th Amendment. We failed.
 Now we are facing a threat that will undermine our very existence. That threat is Sharia law which would replace our Constitution.  Stop the Islamization of America now or one day you will not be able to stop it. This is where Europe is at now.  
 We can only prevail if large numbers of Americans make the commitment to defend their country from the Muslim Refugee invasion by getting the House to defund the Refugee Resettlement program program.
Take political action by visiting your Congressmen's
office every Wednesday, that you can, with a hand delivered petition demanding
that they stop the funding for the Refugee Resettlement  Program and continue your lobbying
efforts until such time as the program is defunded.
You can print out the petition at
http://restoretheusa.net/petitions/a-petition-to-Defund-the-Refugee-Resettlement-Program
 Note: I delivered my petition this past Wednesday to the 3rd congressional district in NJ.
THE HIJRAH INTO EUROPE
"Refugees" colonize a continent.
http://www.frontpagemag.com/fpm/260019/hijrah-europe-robert-spencer
Mainstream Media Flat Out REFUSES To Report On Concealed Carrier Who Shut Down Shooter At SC Club
http://usherald.com/concealed-carrier-shuts-active-shooter-sc-nightclub/

Video no loinger available.
Secretary of Homeland Security Jeh Charles Johnson, is a Muslim sympathizer.
Cruz Grills DHS's Jeh Johnson Haughty Jeh Johnson Could Use Some Manners
https://www.youtube.com/watch?v=3nxmQcQT_zQ
DHS Whistleblower: Deleted Records on Muslims Might Have Stopped Attacks
http://insider.foxnews.com/2016/06/14/dhs-whistleblower-obama-admin-scrubbed-records-muslims-terror-ties
Note: In the video the Imam standing behind the head of Homeland Security has a dark shadow on his
forehead. This is from banging his head on the ground 5 times a day to pray.
Jeh Johnson's Radical Family Tree Is Why He Supports Illegal Immigration, All Muslims
http://www.independentsentinel.com/jeh-johnsons-radical-family-tree-is-why-he-supports-illegal-immigration-all-muslims/
 Muslim Faces, in Questionable Places..
https://pearlsofprofundity.wordpress.com/2013/07/03/muslim-faces-in-questionable-places/
Be Afraid: New Homeland Security Chief Is Jeh Johnson
& Anne Patterson Goes To State Department
Anne Patterson is the former U.S. Ambassador to Egypt and is considered sympathetic to the Muslim Brotherhood regime of Mohammed Morsi before he was ousted by pro-freedom Egyptians last year. Patterson will head up the State Department's Middle East division. She's the ideal choice for Obama to continue his support of the Muslim Brotherhood worldwide.
http://gingpac.org/be-afraid-new-homeland-security-chief-is-jeh-johnson-anne-patterson-goes-to-state-department/
 Justice Department Backtracks On Lynch's Claim In Clinton Email Probe
http://www.westernjournalism.com/justice-department-backtracks-on-lynchs-claim-in-clinton-email-probe/? 
 Excellent explanation of what is happening to Europe.
Filip Dewinter: "The Islamization of Europe"
 "Islam," says Mr. Dewinter, "is the ancient hereditary enemy of Europe," quoting many Muslim leaders who call openly for turning Europe into a Muslim continent. He adds that because Europeans have been weakened and denatured by multi-culti foolishness, "Europe is on the verge of extinction." The only solution, says Mr. Dewinter,
is for "the West to regain its fighting spirit, to start a civilizational moral offensive, based on the foundations of our greatness."
https://www.youtube.com/watch?v=5zY-ILwwpZ0
U.S. Muslim Organization admired Bin Laden, conspired
to influence Congress, tipped off a terror suspect
http://drrichswier.com/2016/06/29/gaubatz-delivers-jaw-dropping-details-at-senate-judiciary-hearing/
CULTURAL ENRICHMENT: MUSLIM SMASHES UP SWEDISH CHURCH, ITALIAN SAINT DEFACED WITH
"ALLAHU AKBAR" GRAFFITI
European "multiculturalism" continues to
work wonders
http://www.infowars.com/cultural-enrichment-muslim-smashes-up-swedish-church-italian-saint-defaced-with-allahu-akbar-graffiti/
UN Vehicles in US
http://freedomoutpost.com/un-tank-vehicles-spotted-moving-across-u-s-peace-keepers-and-potential-for-civil-unrest/
Interesting info
Why are Islamic terrorists attacking Indonesia and Turkey?
Those 2 countries one of the largest Muslim population
nations in the world, yet they're very secular and allow religious freedom.
Turkey and Indonesia well known have good relationships
with the Western,  both
countries also quite dominants in the world, both are members G2o  and have strong economy.
https://www.quora.com/Why-are-Islamic-terrorists-attacking-Indonesia-and-Turkey
Send this to the media when they question BHO's motives.
Obama Admits He Is A Muslim
https://www.youtube.com/watch?v=tCAffMSWSzY
Video Shows Attack on Conway 12-Year-Old
http://www.arkansasmatters.com/news/local-news/video-shows-attack-on-conway-12-year-old?
Logan Autry, who loves American History and
politics, refused to remove his Trump hat after several students began arguing
with him and confronting him about his cap.
http://www.barenakedislam.com/2016/06/04/third-grade-patriot-banned-from-wearing-make-america-great-again-hat-to-school/
THAILAND: Muslims
behead a 9-year-old boy (WARNING: Graphic Images)
http://www.barenakedislam.com/2011/05/09/thailand-muslims-behead-a-9-year-old-boy-warning-graphic-images/

Obama Invites 18.7 Million Immigrants to Avoid Oath of Allegiance,
Pledge to Defend America
Immigrants seeking to become citizens no longer
have to pledge to "bear arms on behalf of the United States." They can opt out of
that part of the Oath. Nor do they have to cite any specific religious belief
that forbids them to perform military service.

http://www.breitbart.com/big-government/2016/06/25/obama-invites-18-7-million-immigrants-avoid-oath-allegiance-pledge-defend-america/

Restore the USA
Be part of the problem or part of the solution.
Free the Hammonds facebook page.
Donation contact info.
https://www.facebook.com/standwiththehammonds/?fref=nf
Prepping
Grid Down Prepping   When the electric goes off no one is spared.
http://www.theprepperjournal.com/2016/06/18/grid-down-prepping/
 Follow the UNITED PATRIOTS OF AMERICA (UPA)
Twitter – http://twitter.com/ronbassUPA
Facebook – www.facebook.com/UPA.RonBass
Subscribe to the UPA
Report – http://eepurl.com/Mfp3X
http://www.UnitedPatriotsOfAmerica.com
E-mail – ronbass2010@comcast.net