United Patriots of America
Founded December 2001 in response to 911
 UPA Report
 Sunday April 03, 2016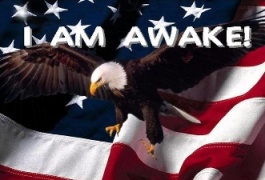 Tennessee Legislators
Push Plan To Block Refugee Resettlement in State
by MICHAEL PATRICK LEAHY31 Mar 2016
A committee at the Tennessee House of Representatives has
approved a resolution authorizing a lawsuit against the federal refugee
program, marking another step forward in a fierce battle with establishment
progressive and business groups.
http://www.breitbart.com/immigration/2016/03/31/refugee-resettlement-lawsuit-clears-another-hurdle-tennessee-house/  
Anarchy on the Border
John Bolton: Open Borders
'Destroying' the American 'Experiment'
Former UN Ambassador John Bolton tells Breitbart News Daily
host Stephen K. Bannon that, in effect, unfettered
illegal immigration is "destroying this experiment" known as America and "the
consequences will come sooner than later and they will be negative in their
entirety."
http://www.breitbart.com/big-government/2016/03/31/john-bolton-open-borders-destroying-the-american-experiment/
BP Council says 'catch and release' policy continues
fueling illegal immigration
Officials last week spoke up about the Obama
administration's so-called "catch and release" policies blamed for hindering
Border Patrol operations and encouraging illegal crossers from coming into the United States.
A recent letter from the National Border Patrol Council
states a high-ranking member of the Obama administration confirmed to Border
Patrol agents they have no intention of removing illegal border crossers that
are being released with an order to appear in court.
http://www.themonitor.com/news/local/bp-council-says-catch-and-release-policy-continues-fueling-illegal/article_b48caa0c-f92c-11e5-914a-671ec164babb.html
This POTUS should be removed from office for gross
violations of our Constitution because he has failed to uphold the laws of this
country and thus failing to do his job as authorized by the Constitution.
Congress is guilty for not removing him.
It is time for the American people to rise up, mobilize and
re establish the rule of law.
Republicans favored wall  73% dropped to 67%
Public Support for Border Wall Drops to 38 Percent
when you include Democrats and other assorted leftistas.
http://www.breitbart.com/2016-presidential-race/2016/04/02/support-border-wall-drops-38/
Presidential Republican Primaries
Cruz is cruising in Wisconsin
Pollster: Trump 'May Lose Wisconsin,' But
'Favorable Territory' Is Coming
http://insider.foxnews.com/2016/04/02/media-says-donald-trump-had-worst-week-ever-pollsters-predict-wisconsin-new-york
Cruz touts surge in Wisconsin: 'People are waking up'
http://thehill.com/blogs/ballot-box/gop-primaries/274968-cruz-touts-surge-in-wisconsin-people-are-waking-up
Fearless Truth Teller Sarah Palin
Tells Gobsmacked Wisconsin
GOP Audience About Ted Cruz Giving "Gift Baskets" To Illegal Aliens…
Posted on April 2, 2016 by
sundance
http://theconservativetreehouse.com/2016/04/02/fearless-truth-teller-sarah-palin-tells-gobsmacked-wisconsin-gop-audience-about-ted-cruz-giving-gift-baskets-to-illegal-aliens/  
Concerns About Paul Ryan
Emerging Out of Ted Cruz-Created Contested Convention asNominee
Dominate Wisconsin
As conservative icon Phyllis Schlafly,
who has endorsed Donald Trump, warned in January, "After months of waiting for
Trump to self-destruct, the Washington-based Republican Establishment has
finally found a way to take back control of the party from the outsiders and
grassroots.  The plan revolves around the
newly empowered House Speaker, Paul Ryan." Schlafly
writes that through a brokered convention, "'dark horse' Paul Ryan could become
our nominee.  Such an outcome could
destroy the Republican Party and guarantee a Democratic victory by causing
disheartened grassroots voters to stay home."
http://www.breitbart.com/2016-presidential-race/2016/04/02/concerns-paul-ryan-emerging-ted-cruz-created-contested-convention-nominee-dominate-wisconsin/
The Trump Effect
Coming to a poll booth near you.
https://amp.twimg.com/v/51104e53-087c-4c27-9de7-6e8706822237
Only Trump Can Bring GOP Victory in the Electoral
College
IT'S ONLY TRUMP
March 30, 2016,  Anne coulter
The only question for Republicans is: Which candidate can
win states that Mitt Romney lost?
http://www.anncoulter.com/columns/2016-03-30.html
The Intellectual Case For Trump I: Why The White
Nationalist Support?
The cowardice of the Republican Party and its allies has
embittered people who love America's
heritage and see it as necessary for preserving free government. They see Trump
as a champion.
http://thefederalist.com/2016/03/30/the-intellectual-case-for-trump-i-why-the-white-nationalist-support/#.VvvihbAWQtw.twitter 
ISLAM IN AMERICA
Migration and Sharia ….Video 4 min 56 sec
Bill Warner PhD:
There is a mass migration from Islamic lands to Kafir lands. It is the mission of Islam to bring the Sharia
into power, everywhere. There is an ethical divide between Islam and the hated Kafir civilization. It is the purpose of Sharia to dominate
the Kafir civilization.
https://www.youtube.com/watch?v=igxJT3hPSdU
Let's do something. Time to get busy.
Islam is the most deadly existential threat we have
ever faced.
 We must make one of
two choices.  We must decide how to deal
with this threat, this bigoted, biased ideology of hatred decisively — or
accept that we will bequeath to our future generations miserable lives of
suffering, terror, poverty, ignorance, and more.  The time for decision making is upon us now!
Overwhelm Congress by hand delivery of "Stop the Refugee " petitions.
http://restoretheusa.net/petitions/a-petition-for-governmental-redress-of-grievances
'Staggering': 680,000 Muslims to U.S. under
Obama
The U.S.
has brought in more than 1.5 million Muslims through the refugee program since
the passage of the Refugee Act of 1980. They have been coming from Islamic
states with active jihadist movements such as Somalia,
Bangladesh, Burma, Iraq,
Iran, Afghanistan, Bosnia and the Democratic Republic
of Congo.
http://www.wnd.com/2015/11/staggering-number-of-muslim-refugees-under-obama/
Stephen Coughlin Moment: The "Countering Violent
Extremism" Deception
Published on Dec 9, 2015
Stephen Coughlin Moment: The "Countering Violent Extremism"
Deception
https://www.youtube.com/watch?v=AMs0Ivs7FTI
Acknowledge, Don't Apologize….Video 6 min 26 sec
Bill Warner PhD: Published on
Mar 29, 2016
Every time jihadis kill Kafirs, our leaders and Muslims launch another "Don't blame
Muslims" campaign. The latest campaign is presented by Omar Alnatour.
He takes the approach of Muslims should not apologize for what criminals do,
because terrorists have nothing to do with Islam.
https://www.youtube.com/watch?v=_4fPz5JYnic&ebc=ANyPxKp8LcLE5maTwD56d_KZwvSkSjDFpAacXzyBI8-v-bdPKSpyoSXgv9hgErsNZG9t51WCaEFBIl1rb5Dz_i0TuCdekSb4VA 
Race in America
It's time to talk about 'black privilege'
http://www.cnn.com/2016/03/30/us/black-privilege/index.html
ISLAM – EUROPE
Police Claim 50 ISIS Sympathizers Worked at Brussels Airport
An open letter from police made the astonishing claim before
Brussels
airport reopened following the March 22 attacks. Police were also on strike.
https://www.clarionproject.org/analysis/police-claim-50-isis-sympathizers-worked-brussels-airport 
Muslims march down a German street chanting, "With Allah's
help, we shall conquer you!"
http://www.thegatewaypundit.com/2016/04/muslims-march-germany-chanting-allahs-help-shall-conquer-video/ 
Saudi
Arabia executions reach record high as
beheadings set to double this year
http://www.independent.co.uk/news/world/middle-east/saudi-arabia-on-course-to-double-number-of-beheadings-this-year-a6964601.html 
Prepping
Why you should think like a green beret instead of a
doomsday prepper
http://www.thedailysheeple.com/why-you-should-think-like-a-green-beret-instead-of-a-doomsday-prepper_022013
 
Time to Stand up against evil – Join the…Restore the
Republic – I'm In
Sign up now. Then join your state and county groups.
 Follow the UNITED
PATRIOTS OF AMERICA
(UPA)
Twitter – http://twitter.com/ronbassUPA 
Facebook – www.facebook.com/UPA.RonBass
Subscribe to the UPA Report – http://eepurl.com/Mfp3X
http://www.UnitedPatriotsOfAmerica.com  
E-mail – ronbass2010@comcast.net