United Patriots of America
Founded December 2001 in response to 911.
UPA Report
Sunday March 20, 2022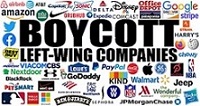 We all need to understand and accept that we are in a non-kinetic
asymmetric war in America. We need to be reminded of this often.
Identify and learn who your adversaries are and do not do business with them. If you follow this
simple rule of engagement some day we may be able to say that we are once again the land of the free.
Example. If you are still using Google as a browser and your still taking your children and grandchildren
to Disney World you need to re-evaluate.
Whom can I trust?
FBI  Media  Medical Profession  US Educators  US Military……..
By Pete McArdle, March 13,2022
https://www.americanthinker.com/blog/2022/03/whom_can_i_trust.html

Biden Admin Asks Border Agents to Deploy to Europe Even as Southern Border Crisis Rages: Report
 By Grant Atkinson,   February 25, 2022 at 12:30pm
https://www.westernjournal.com/biden-admin-asks-border-agents-deploy-europe-even-southern-border-crisis-rages-report/
Biden Officials Fear a 'Mass Migration Event' Is Coming to the Southern Border Soon
By Andrew Jose,  March 17, 2022
https://www.westernjournal.com/report-biden-officials-fear-mass-migration-event-coming-southern-border-soon/

Montana Takes Matters Into Own Hands, Restarts Dormant Oil Wells Amid Biden's Gas Price Explosion
By Michael Austin and Joey Chester  March 10, 2022
Even before Russia's invasion of Ukraine last month, energy prices were rising. In response to Vladimir Putin's offensive, much of the Western world has imposed sanctions on Russia, disrupting its exports of oil and further exacerbating the pain at the pump.
https://www.westernjournal.com/montana-takes-matters-hands-restarts-dormant-oil-wells-amid-bidens-gas-price-explosion/

 Kyle Rittenhouse Launches Group to Hold Media Accountable for Lies
It is called The Media Accountability Project (TMAP) to hold media accountable for lies and defamations.
AWR HAWKINS 22 Feb 2022
https://www.breitbart.com/politics/2022/02/22/kyle-rittenhouse-launches-group-to-hold-media-accountable-for-lies/

 Mississippi Governor Claims, 'Critical Race Theory' Used to 'Humiliate and Indoctrinate' Students
Alex Woodward, The Independent, March 6, 2022
On 14 March, Republican Governor Tate Reeves signed a bill into law that would ban classroom lessons that he says are used to "humiliate" white students who are "force-fed an unhealthy dose of progressive fundamentalism that runs counter to the principles of America's founding."
Senate Bill 2113 – which includes "critical race theory" in its title but does not define or describe it – prohibits schools from teaching or affirming that "any sex, race, ethnicity, religion or national origin is inherently superior or inferior." {snip}
https://www.amren.com/news/2022/03/mississippi-governor-claims-critical-race-theory-used-to-humiliate-and-indoctrinate-students

The Most Impressive Communist-Crusher You've Never Heard Of – American Thinker
Olavo did something incredibly difficult, even borderline impossible.  He led the ideological movement to remove communists from power in Brazil.  And
they did succeed in winning back the presidency.
https://www.americanthinker.com/articles/2022/01/the_most_impressive_communistcrusher_youve_never_heard_of.html

A Vulnerable Border Creates a Vulnerable Citizenry
https://americasvoice.news/a-vulnerable-border-creates-a-vulnerable-citizenry

Food Shortages Soon Come – What To Do?
By Anony Mee, March 17, 2022
https://www.americanthinker.com/articles/2022/03/food_shortages_soon_come__what_to_do.html

 Social Media: The Intimidation and Enforcement Arm of the American Left
By Steve McCann, March 16,2022
The American left uses their dominant position in social media to manipulate the legacy media, set the agenda, browbeat the elected members of the Democrat party, and intimidate corporate America.
https://www.americanthinker.com/articles/2022/03/social_media_the_intimidation_and_enforcement_arm_of_the_american_left.html

 JUST IN. Chip Roy makes a move.
GOP. Representative Chip Roy from Texas called upon his colleagues to commit to the impeachment of Biden's Homeland  DHS Secretary Alejandro
Mayorkas  for 'Abandonment' of Border Laws
ByTruth Press Published 6 hours ago
https://truthpress.news/news/gop-rep-calls-to-impeach-bidens-dhs-secretary-for-abandonment-of-border-laws/

 What is the U.S. National Security Interest in Ukraine?
March 16, 2022, by John D. Guandolo
https://www.understandingthethreat.com/u-s-interest-in-ukraine/#comment-242865

 The plot thickens: Hunter Biden investment firm funded Ukraine biolabs
Posted on March 15, 2022
However, Under Secretary of State Victoria Nuland later acknowledged the existence of the Ukrainian biolabs. She said that the U.S. is working alongside Kyiv to ensure the facilities do not "fall into the hands of Russian forces." Many took
https://stuartbramhall.wordpress.com/2022/03/15/the-plot-thickens-hunter-biden-investment-firm-funded-ukraine-biolabs/

Who influences the influencers? Meet Klaus Schwabs' chief adviser
If you buy too much storeable food, too much gasoline or diesel fuel, too much ammunition, too much alcohol, too much gold or silver, you will have to answer for that, too.
https://leohohmann.com/2022/03/15/who-influences-the-influencers-meet-klaus-schwabs-chief-adviser/

Biden & Democrats: You're Watching Their Collapse
2 hours ago1 min read
https://choiceclips.whatfinger.com/2022/03/16/biden-democrats-youre-watching-their-collapse/

Is Klaus Schwab the Most Dangerous Man in the World?
https://www.youtube.com/watch?app=desktop&v=6G3nWyoQ5CQ

Land of the Ignorant, Home of the Cowards?
By Lex Greene| March 12th,2022
https://newswithviews.com/land-of-the-ignorant-home-of-the-cowards/

J6 Committee Seeks To Criminalize Republican Fundraising
BY: MOLLIE HEMINGWAY, MARCH 10, 2022, 7 MIN READ
https://thefederalist.com/2022/03/10/j6-committee-seeks-to-criminalize-republican-fundraising/

Ukraine War Helps Democrats Divert Attention from Unpopular 'Culture Wars'
https://www.breitbart.com/politics/2022/03/12/politico-ukraine-war-helps-democrats-divert-attention-from-unpopular-culture-wars/

Congress Proposes Millions for Border Security — in Eight Other Countries But Not America
By Pamela Geller – on March 12, 2022
This is the act of a hostile actor. They serve their adversarial paymasters not the America. people. We are under siege.
https://www.breitbart.com/politics/2022/03/09/gop-dem-spending-bill-funds-border-security-eight-foreign-countries/
UNITED PATRIOTS OF AMERICA (UPA)
http://www.UnitedPatriotsOfAmerica.com
E-mail – ronbass2010@comcast.net