United Patriots of America
Founded December 2001 in response to 911
UPA
Report
Sunday
December 13, 2015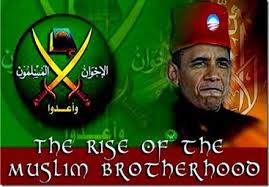 Our government
officials, for whatever reason, have not defendend
our nation from the diabolical influence and dangers that emanate from the
Muslim Brotherhood here in America.
All Federal enforcement branches, DHS TSA et al are under
the influence of the Muslim Brotherhood via our Muslim POTUS. Additionally, they
control and influence our Military which is not being used in any meaningful
way to fight ISIS in the Middle East.
Based on the founding principals established in our
Constitution the task of defending our nation now falls to "We the People"
The question is when will we unite and act to
defend our nation.
Recommendation: Go to your closest State
legislative office at noon, lunch time for 30 minutes to meet fellow patriots
and exchange contact info.
For those who can't make the noon time slot
stop,  on the
way home from work, between 5 and 7, meet and exchange contact information. More
on this strategy to follow in future emails.
By meeting in person you eliminate the threat
of internet or telephone interruptions and eaves dropping. We can communicate
in person like the Revolutionary colonialists who founded this great nation.
Check your state legislative links for
locations nearest to you.
If you don't think defending your country
applies to you, why not?
As we all have done in the past, left our fate
in the hands of our elected officials. We see the results. It's time to get our
patriot behinds out of the house and go to a plan B.
Key board activism is like a military air campaign,
it is important, but victory can not be achieved without boots on the ground.
If your patiently waiting for one of the
Presidential candidates to take office and resolve these issues I don't think
they will succeed with out our unified active assistance, so we need to
escalate our organizing efforts so that we are ready to assist our new
President or deal with any unique surprise BHO will spring on us  before his term is up.
Calling all the Clans together.
Beautiful song by James Hooker reminding us of the First American
Revolution. In memory of Dr. Caleb Sweet, Surgeon of the 1st NY Regiment during
the Revolution. I am proud to be his descendant.
https://www.youtube.com/watch?v=ytzafZTD_Js
Restore the Republic – I'm
In
http://restoretheusa.net/
Sign up now. Then join your state and county groups.
It's free. No advertisements.
You've got nothing to lose.
Not a Militia.
The Muslim Brotherhood with the Assistance of all our Presidents,
beginning with Pres. Bill Clinton, then Bush and now BHO have a degree of
operational control of our Government on matters relating to Islamic Jihad,
using "political correctness".
The same "political correctness" which was adopted during
the Black Civil Rights movement is now being implemented to protect the Islamic
Jihad in America.
RB
A must read – extremely long. Suggest that patriots revisit
this article when you have sufficient time to carefully read.
History of the Muslim Brotherhood Penetration of the U.S.
Government
by Clare M. Lopez, April 15, 2013 at 5:00 am
http://www.gatestoneinstitute.org/3672/muslim-brotherhood-us-government

Given the long history of Muslim
Brotherhood activity in this country, its declared objective to "destroy
the Western civilization from within," and the extensive evidence of
successful influence operations at the highest levels of the U.S. government, it is urgent that
we recognize this clear and present danger that threatens not only our Republic
but the values of Western civilization.
"Allah is our objective.
The Prophet is our leader. The Qur'an is our law. Jihad is our way. Dying in
the way of Allah is our highest aspiration."
 Motto of the Muslim Brotherhood
Senate Committee Extends Unprecedented Constitutional
Rights To Foreign Muslim Immigrants
"The United States must not bar individuals from
entering into the United
States based on their religion,
as such action would be contrary to the fundamental principles on which this
Nation was founded."
What part of at war with
radical Islam, does Leahy not understand?
The measure passed 16:4. Three
Republican Senators voted against it; Ted Cruz, Jeff Sessions, and David
Vitter. Everybody else voted for it, to include six Republicans, one of whom
might surprise you; Mike Lee (UT). The rest of the roll-call can be read via
the link.
http://usherald.com/alert-senate-committee-extends-unprecedented-constitutional-rights-foreign-muslim-immigrants/#
Governmnet
shuts down DHS program tracked Muslim Terrorists
Reports
Just Exposed HUGE San Bernardino
Cover Up That Comes Straight From The Top
Haney, one of the
founding members of Homeland Security, had been transferred to the Intelligence
Review Unit and it was in that capacity that he discovered the global network
of jihadists at work in the U.S.
It was at that point when Haney said he was visited by officials from the State
Department and the Department of Homeland Security's Civil Rights Division who
told Haney that tracking the jihadists was "problematic" because they were
Islamic groups. Haney said his investigation was shut down and 67 of his files
were deleted. One of the files that was deleted was an
investigation into the mosque that the San
Bernardino terrorists frequently attended. Haney
claims that he was targeted, reassigned, and eventually lost his security
clearance, even though he had received a commendation letter for locating 300
known terrorists in the U.S.
http://www.westernjournalism.com/reports-just-exposed-huge-san-bernardino-cover-up-that-comes-straight-from-the-top/

The
"Countering Violent Extremism" Deception employed by the Muslim Brotherhood.
https://www.youtube.com/watch?v=AMs0Ivs7FTI&app=desktop

Ex-DHS official: Administration gutted program that
tracked Islamic groups
http://thehill.com/policy/national-security/262930-ex-dhs-official-administration-gutted-program-that-tracked-islamic
<> 
Youtube
video
Whistleblower Says He Could Have Prevented CA Attack
If Gov't Didn't Cut Funding
https://www.youtube.com/watch?v=bClwr4osp50
SEAL Ben Smith Drops Koran on Ground
https://www.youtube.com/watch?v=hq0zBNS7q8c
Cruz Blasts Obama: 'He Believes the Bad Guys Are the
American People'
https://www.youtube.com/watch?v=a9zrZ_R-kOE
Another must read – extremely long. Suggest again that
patriots revisit this article when you have sufficient time to carefully read.
This is a
must read
It's time to re educate ourselves on the correct ideology, which have enabled
nations and people to  survive throughout
history and those who  ignored failed to
survive.
A REAL
ISLAM POLICY FOR A REAL AMERICA
https://www.unitedpatriotsofamerica.com/?p=1388
Pat Buchanan
http://mobile.wnd.com/2015/12/an-establishment-unhinged/

Attorney General Loretta Lynch's Muslim Terrorist
Connections
http://eaglerising.com/27481/attorney-general-loretta-lynchs-muslim-terrorist-connections/
Attorney General Loretta Lynch recently said that the
Department of (IN)Justice would stand with Muslims in the
wake of the San Bernardino
jihad attacks and stated unequivocally, "When we talk about the First
Amendment we [must] make it clear that actions predicated on violent talk are
not American. They are not who we are, they are not what we do, and they will
be prosecuted." But beyond the fact that she has engaged in
unconstitutional criminal activity, Lynch was also a part of a Jew-hating, Pro-
Muslim Terrorist Harvard Group.
http://eaglerising.com/27481/attorney-general-loretta-lynchs-muslim-terrorist-connections/
San
Bernardino
Islamic Jihad attack.
Canadian Islamic School Linked to Calif.
Shooter, ISIS Recruits
Media focus on the school began this week when it emerged
that Tashfeen Malik, one of
the San Bernardino terrorists, had attended a
branch of the school in Pakistan.
http://www.clarionproject.org/news/canadian-islamic-school-linked-calif-shooter-isis-recruits
Border Patrol agent Brian Terry's killers
get life.
2 life sentences in 2010 border agent's murder
The December 2010 killing of Brian Terry exposed the Fast
and Furious operation in which federal agents allowed criminals to buy guns
with the intention of tracking them. But the agency lost most of the guns,
including two that were found at scene of Terry's death.
 http://www.kgun9.com/news/local-news/2-men-to-be-sentenced-in-2010-border-agents-murder
 Trump Calls Sister of Syed Farook a "total liar" and
Challenges Family Claims They Knew Nothing
https://saboteur365.wordpress.com/2015/12/06/trump-calls-sister-of-syed-farook-a-total-liar-and-challenges-family-claims-they-knew-nothing/
Sens. Rubio, Graham Vote To
Continue Muslim Immigration From Countries With Jihadist Movements
http://www.breitbart.com/2016-presidential-race/2015/12/04/sens-rubio-graham-vote-continue-muslim-immigration-countries-jihadist-movements/
Legal Challenge to Refugee Resettlement Program Ready,
Needs Only a Plaintiff Governor
As Breitbart News reported previously, the 12 Wilson-Fish
alternative program states are:
Alabama,
Alaska, Colorado, Idaho, Kentucky,
Louisiana, Massachusetts
Nevada, North Dakota, South Dakota, Tennessee,
Vermont
http://www.breitbart.com/big-government/2015/12/03/legal-challenge-refugee-resettlement-program-ready-needs-plaintiff-governor/
Texas Sues to
Block Syrian Refugees
http://www.texastribune.org/2015/12/02/texas-sues-feds-over-syrian-refugees/
Judge shoots down Texas attempt to block refugees in Texas
JUDGE: TEXAS'S
DECISION TO BAN REFUGEES BASED ON "SPECULATIVE HEARSAY"
Gov. Greg Abbott is one of
several Republican governors who have vowed to close the door on refugees
fleeing violence in Syria,
something the feds have argued that states do not have the right to do. In his
order denying Texas's
request Wednesday, Judge Godbey seemed to underscore
that point, writing:
http://www.houstonpress.com/news/judge-texass-decision-to-ban-refugees-based-on-speculative-hearsay-7990903
MORE
"Kill Trump:" Liberals Advocate Trump's Murder After Muslim Ban Proposal
https://saboteur365.wordpress.com/2015/12/10/kill-trump-liberals-advocate-trumps-murder-after-muslim-ban-proposal/
III% United Patriots
Youth
https://www.facebook.com/groups/1446670248976059/
III% United Patriots
of Indiana
https://www.facebook.com/groups/IN3UP/
Developing a Communications Plan for Your Group
http://survivalblog.com/developing-a-communications-plan-for-your-group-by-n-m/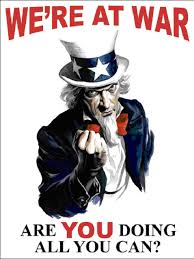 Restore the Republic – I'm
In
http://restoretheusa.net/
Sign up now. Then join your state and county groups.
It's free. No advertisements.
You've got nothing to lose.
Not a Militia.
We are being invaded and we are involved in asymmetric warfare.
We need to escalate in order to defend our country. If you're waiting for a
revolution or a war it's here now. Stay home and we lose. Get out of the house
and we have a chance. It's time to prove that we are the Land of the free and
the home of the brave. Game on. Get out of the house now and stand up for your
homeland.
Join the RTR and find out who your allies are in your local
area.
 If you want ideas on what
to do when you leave the house send an email to ronbass2010@comcast.net
Refugees
Calling them refugees means they are fleeing from
something but the good heart is not enough; And we must have the courage to say
they are TOO MUCH.
-Dalai Lama
Prepping Tips That Nobody Talks About
http://survivallife.com/2013/11/30/prepping-tips-nobody-talks-about/?utm_medium=email&utm_campaign=12-02-15-content-mail
 Follow the UNITED
PATRIOTS OF AMERICA (UPA)
Twitter
– http://twitter.com/ronbassUPA
Facebook – www.facebook.com/UPA.RonBass
Subscribe to the UPA Report – http://eepurl.com/Mfp3X
http://www.UnitedPatriotsOfAmerica  com
E-mail – ronbass2010@comcast.net