United Patriots of America
Founded December 2001 in response to 911
UPA Report
Sunday, October 12, 2014
November elections are coming.
You Can't Have Homeland Security
   Until You Secure the Homeland


US Military needs to be on our Southern Border.
A Patriot not a Politician Running for POTUS in 2016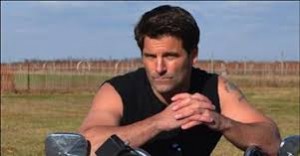 Dennis Michael Lynch Full Speech 2016
DML tosses his hat in the ring. Talks about veterans, ISIS, immigration, jobs, welfare, Hillary, elections and the American spirit.
https://www.youtube.com/watch?feature=youtu.be&v=4uG2ggyk_40&app=desktop
JW (Judicial Watch) Confirms: 4 ISIS Terrorists Arrested in Texas in Last 36 Hours
Islamic terrorists have entered theUnited Statesthrough the Mexican border and Homeland Security sources tell Judicial Watch that four have been apprehended in the last 36 hours by federal authorities and the Texas Department of Public Safety inMcAllenandPharr.
http://www.judicialwatch.org/blog/2014/10/jw-confirms-4-isis-terrorists-arrested-texas-last-36-hours/
Urgent Update on Terror Border Threat
OCTOBER 10, 2014
http://www.judicialwatch.org/press-room/weekly-updates/urgent-update-terror-border-threat/
"Public Schools Introduce Islam" In Mississippi
Mother Stunned at Her Daughter's Class Assignment on ISLAM
Under the heading, "Introducing Islam," her teacher presented a whitewashed, lie-filled version of Islam that could have been produced by the radical Council on American Islamic Relations (CAIR).
And if that wasn't bad enough, the assignment compelled students to create Islamic propaganda — in the form of an "informational pamphlet "which would then be created to fit curriculum suitable for third graders,
http://toprightnews.com/?p=6335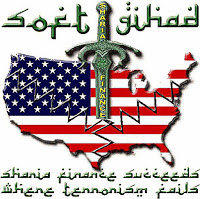 Creeping sharia creeps along thanks to Barack HUSSEIN Obama
http://thepatriotfactor.blogspot.com/2013/12/op-ed-creeping-sharia-creeps-along.html?m=1        
Angry protesters face off with riot police in St. Louis for a second night
Oct. 10, 2014
ST. LOUIS (AP) — Protesters angered by the fatal shooting of a black 18-year-old by police faced off with officers in south St. Louis for a second night as accusations of racial profiling prompted calls for a federal investigation ahead of a weekend of planned rallies and civil disobedience.
Myers' death comes two months after the Aug. 9 fatal shooting of Michael Brown, a black 18-year-old  who physically attacked  a white police officer in nearby Ferguson. Brown's killing sparked dozens of often violent protests in the St. Louis suburb. A state grand jury is deciding whether Officer Darren Wilson will face charges in his death.
http://theadvocate.com/news/10490713-123/angry-protesters-face-off-with
---
With the November elections right around the corner Obama has his political appointments, this Hispanic Judge, in place to expedite voter fraud by not requiring ID's to be presented when voting.
Many political observers expected Judge Ramos, an appointee of President Barack Obama, to rule against the State of Texas and strike down the law
FEDERAL JUDGE STRIKES DOWN TEXAS VOTER ID LAW; ABBOTT VOWS APPEAL
http://www.breitbart.com/Breitbart-Texas/2014/10/09/Federal-Judge-Strikes-Down-Texas-Voter-ID-Law-Abbott-Vows-Appeal
Death of an American Dream
Uploaded on Apr 8, 2006
Jobs Americans Won't Do-HA!Raymond Herrera speaks from the heart about what has been given to illegal invaders and animosity regarding shamnesty
https://www.youtube.com/watch?v=VyGzdfxzgWQ
Arizona Prop 122 Restores State Power to Reject Federal Mandates
Voters inArizonawill soon be able to manifest the extent of federal overreach they are willing to withstand.
Proposition 122 will appear on the ballot when Arizonans go to the polls on November 4. A website maintained by supporters of the measure explains how the proposed law would work to maintain the correct constitutional boundaries of power:
This constitutional amendment provides a mechanism for the state to recognize a specific federal regulation or law to be an overreach of federal powers. This could be initiated by a 1) ballot measure or 2) vote of the legislature and governor. Upon this determination, the state would withhold state financial resources and personnel from enforcement of such federal action. The federal government would be free to enforce the action with its own personnel (and money) and the state may still pursue relief from the court system.
http://www.thenewamerican.com/usnews/item/18670-arizona-prop-122-restores-state-power-to-reject-federal-mandates
MORE ON Prop 122 in AZ
This proposed amendment to the state constitution, known familiarly as Prop 122, is at once the most important and most irrelevant question to be decided by citizens of the Grand Canyon State. The explanation of this seeming incongruity is provided below.
First, as the reach of the federal government's assumed authority lengthens and the scope of state sovereignty correspondingly contracts, the obligation of state legislators to enforce the limits of constitutional federalism grows more urgent.
Resisting federal trampling of the Constitution is not only a right of state lawmakers, it is in fact a constitutional obligation.
Article VI, Clause 3 of the U.S. Constitution reads:
The Senators and Representatives before mentioned, and the members of the several state legislatures, and all executive and judicial officers, both of the United States and of the several states, shall be bound by oath or affirmation, to support this Constitution; but no religious test shall ever be required as a qualification to any office or public trust under the United States.
Simply put, this clause puts all state legislators under a legally binding obligation (assuming they've taken their oath of office) to "support the Constitution." There is no better way, it would seem, for these elected state representatives of the people to show support for the Constitution than by demanding that the officers of the federal government adhere to constitutional limits on their power.
Perhaps a greater number of these state legislators, attorneys general, and judges would be more inclined to perform their Article VI duty if the people who put them in office would sue them and hold them legally accountable for any failures to carry this burden.
Imagine, furthermore, the uproar in state assemblies across the country if, every day the legislators were in session, process servers showed up at their offices armed with lawsuits charging them with dereliction of their constitutional duty!
Fortunately for Arizonans, several state lawmakers and political leaders appreciate the dire circumstances in which their state and all others find themselves. Accordingly, they have published statements in favor of Prop 122. The following is a sample of a few of these statements:
The arrogance of Washington believing it knows what is best for our community is nonsense. Just because Washington passes a law does not mean Arizona taxpayers should have to pay for it. I support Prop. 122 because it lets Arizonans set our own priorities.
http://blog.tenthamendmentcenter.com/2014/10/arizonas-prop-122-pushes-back-against-federal-overreach/
The Tenth Amendment Center put a finer point on the issue, writing, "If passed, the state constitutional amendment would make the feds enforce, enact and pay for its unconstitutional actions and programs on their own."
Should voters approve Proposition 122, it would amend the state constitution to allow Arizona to "exercise its sovereign authority to restrict the actions of its personnel and the use of its financial resources to purposes that are consistent with the Constitution."
Prop 122 ended up on the general ballot after having been approved last year by the state Senate (16-12) and the state House of Representatives (36-23).
"Politicians in Washington are fond of passing far-reaching laws, but more often than not they depend on state and local governments — and state and local taxpayers — to implement them. This means that not only is Congress making life harder for Arizonans, they're asking us to pay the bill," supporters declare on the Yes on 122 website. "That's why a bipartisan majority of the Arizona Legislature came together to pass Prop 122."
---
Intruder got deep into White House, sources say
The intruder who jumped the White House fence earlier this month and sprinted through the mansion's front door made it much farther into the building than previously claimed, sources told Fox News on Monday.
http://www.foxnews.com/politics/2014/09/30/white-house-intruder-made-it-to-east-room-officials-say/
Al Qaeda Leader's Chilling Warning to the US: 'The Battle' Will Be 'Transported to the Hearts of Your Own Homes'
http://pamelageller.com/2014/09/al-qaeda-leaders-chilling-warning-to-the-us-the-battle-will-be-transported-to-the-hearts-of-your-own-homes.html/ 
The Mexicanization Of Wisconsin, A Non-Southwestern State
http://www.vdare.com/posts/the-mexicanization-of-wisconsin-a-non-southwestern-state

Swiss officials have announced that the country is banning the Islamic State and related entities from their lands.
http://www.breitbart.com/Big-Peace/2014/10/10/Switzerland-Bans-The-Islamic-State
The Islamic State Is Here
"There's nobody talking about it," Hunter added. "If you really want to protect Americans from ISIS, you secure the southern border. It's that simple…They caught them at the border, therefore we know that ISIS is coming across the border. If they catch five or ten of them then you know there's going to be dozens more that did not get caught by the border patrol."
http://www.frontpagemag.com/2014/robert-spencer/the-islamic-state-is-here/
Al Qaeda Leader's Chilling Warning to the US: 'The Battle' Will Be 'Transported to the Hearts of Your Own Homes'
http://pamelageller.com/2014/09/al-qaeda-leaders-chilling-warning-to-the-us-the-battle-will-be-transported-to-the-hearts-of-your-own-homes.html/
Ebola Outbreak: How the Virus Spread    See Maps
Oct 5, 2014     Cases: 8,033       Deaths: 3,879
It has been 10 months since the first known case of Ebola surfaced in West Africa. Already more than 8,000 people have been infected, and more than 3,800 have died. The outbreak has reached at least seven nations — Guinea, Liberia, Sierra Leone, Nigeria, Senegal, the United States and Spain — and health officials warn that as many as 20,000 people may become infected before they can stop the spread.
http://www.pbs.org/wgbh/pages/frontline/health-science-technology/ebola-outbreak/map-how-the-ebola-outbreak-spread-through-africa/
Outbreaks Chronology: Ebola Virus Disease
Known Cases and Outbreaks of Ebola Virus Disease, in Chronological Order:
http://www.cdc.gov/vhf/ebola/outbreaks/history/chronology.html
Polio-like illness claims fifth life in U.S.
At least five children infected with the respiratory illness known enterovirus D68 (EV-D68) have died in the U.S. in the past month.
The lastest confirmed victim was a four-year-old New Jersey boy, Eli Waller. He died at home on September 25. The Centers for Disease Control (CDC) confirmed the cause of death Friday night. But health officials say they have no idea how he contracted the virus. A health official says Eli was "asymptomatic and fine" when he went to bed but died overnight. He had no known preexisting immune weakness.
http://sharylattkisson.com/polio-like-outbreak-claims-fifth-life-in-u-s
Scientist calls for death to humanity
by John Ballantyne, News Weekly, April 15, 2006
A Texas scientist advocates killing nine-tenths of the world's population by an airborne Ebola virus, writes John Ballantyne.
An award-winning Texas scientist was given a standing ovation after he advocated the extermination of 90 per cent of the Earth's population by an airborne Ebola virus.
http://newsweekly.com.au/article.php?id=2439
Take action
END ILLEGAL IMMIGRATION NOW!
SIGN THIS PETITION TO TELL YOUR GOVERNOR
TO ENFORCE OUR NATION'S IMMIGRATION LAW
http://www.judicialwatch.org/immigration/petition.html?source=69&gclid=CIGFlNfVpMECFWkV7AodkwIANA
"A Place for Mom" is the leading advertiser on Al Jazeera America. 
The company profits from retirement home referrals generated by their television ads.
Florida Family Association has prepared an email for you to send to retirement home officials that encourages them to discontinue their referral relationship with A Place for Mom as long as they continue to advertise on Al Jazeera America.
http://floridafamily.org/full_article.php?article_no=410
More
Ranchers vent frustrations over wolf management
"There's not any place in northeast Washington you can go that there isn't a wolf pack," Dashiell said, citing the emotional toll on top of financial losses.
"In five years, there will be no cattle, no sheep, no livestock, period, in the Pacific Northwest, at all, especially in this corner of the state," said Diamond M Ranch co-owner Justin Hedrick, who attended with his grandfather, Len McIrvin, and uncle, Bill McIrvin. "When that's gone, what is everyone going to eat, especially West Coasters?"
http://www.capitalpress.com/Washington/20141008/ranchers-vent-frustrations-over-wolf-management?utm_source=Capital+Press+Newsletters&utm_campaign=97e0082082-Top_Stories_of_the_Week&utm_medium=email&utm_term=0_4b7e61b049-97e0082082-69636365
How Wolves Change Rivers
https://www.youtube.com/watch?v=ysa5OBhXz-Q
It is certainly in our best interest to defend and secure our International Borders.
The following group of citizen patriots is doing that right now on the border in Texas.
Note: There are other groups on the border. The UPA is in contact with this group and another group in Arizona.
Any information reported in the UPA report is information that is already in the public domain.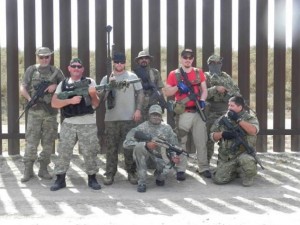 Camp LoneStar Border talk Radio show.
Show will be broadcast live from Brownsville Texas and we will discuss the immediate issues facing us on the Border. We will be talking about Border Patrol and the obstacles they have placed in front of us, the "patriots" who are going around spreading false information and those who are attempting to profiteer from the blood and sweat of those who are actually doing the job of securing our border. We will talk about our immediate Camp needs and how those who want to come help can, and those who want to donate will be given our latest ways to get support to the border. Thanks and we look forward to hearing from you the American People and Patriots.
Archie Seals and I will be on to talk about what is happening on the Border.
http://www.blogtalkradio.com/camplonestar/2014/10/03/debut-of-camp-lonestar-border-talk-radio-show
P.O.P. Patriots on Patrol – Camp Lonestar
https://www.facebook.com/groups/377648805719589/400685713415898/?notif_t=group_activity


Special 12 page Report
The Posse Comitatus Act does not prohibit US Military on our borders.
US Military is allowed as authorized by the Constitution or Act of Congress
https://www.unitedpatriotsofamerica.com/?p=772
This posting will appear in every report until the US Military is sent to protect our International border.
Prepping
"I must study politics and war that my sons may have liberty to study mathematics and philosophy." 
John Adams
Putting Your Survival Plans to the Test
http://preppingtosurvive.com/2013/02/26/putting-your-survival-plans-to-the-test/


This will run every week.
Special Report
This report prints out to 12 pages but worthwhile reading.
The Posse Comitatus Act does not prohibit US Military on our borders.
US Military is allowed as authorized by the Constitution or Act of Congress 
https://www.unitedpatriotsofamerica.com/?p=772
IT'S A SET UP! Obama to Kill Tomahawk and Hellfire Missile Programs!
https://www.youtube.com/watch?v=qhE8bgc-kP8
Generals: Constitutional Crisis Could Force Military To Remove Obama
https://www.youtube.com/watch?v=RQAJXzeHvUI#t=34
---
Fighting tyranny in America 2014
Nonviolent resistance (NVR or nonviolent action) is the practice of achieving goals through symbolic protests, civil disobedience, economic or political noncooperation, or other methods, without using violence.
24/7 boycott of corporations.
They take our money and give it to the political elites to trash our Constitutional Republic.
Fight back. Don't spend your money with them.
Rules of Engagement – Get SASSY
Save America – Shop Smart Y'all
The tyranny emanating from the political, corporate and media world survives because we fund them by doing business with them.
We are actually financing our own national suicide by spending our money every day with them.
Do not spend money with your political enemies.
Avoid corporations, seek out small local businesses
Avoid mainstream media seek out alternative media.
Do business with like minded patriots.
Save America – Shop Smart Y'all (SASSY)
---
 New Jersey
The Saturday Morning Project
An illegal alien labor area behind the Bergenfield, NJ police station.
Location: UPA Bergen County – Bergenfield/Dumont line. 8AM – 10AM
No Eyewitness report for 10.11.14
Peacefully Protesting the U.S. Governments Inability to Control Our Borders
Patriots:
Illegal Immigrants:
Number of Patriots on the line:
Church group: Yes. 2 different groups
Pick ups:  
Pro-illegal immigrant counter protesters present today: 0
Police Presence:
Number of thumbs up and horn honks from those in automobiles: 
Number of middle fingers displayed:  
Number of thumbs down:
Number of hysterical rants from those who don't agree with our peaceful protest:  
---
New Jersey
Bell can beat Booker.
Candidate for NJ Senate Bell can beat Senator Booker.
Call the Republican Party and tell them to sendBellmoney to win this election in order to take back the Senate from the loony Senator Reid and the Democrats.
Bell for Senate   https://www.facebook.com/BellforNJ
---
Never give in — never, never, never, never, in nothing great or small, large or petty, never give in except to convictions of honour and good sense.
Never yield to force; never yield to the apparently overwhelming might of the enemy.
Sir Winston Churchill, Speech, 1941, Harrow School
---
I am only one, but I am one. I cannot do everything, but I
can do something. And because I cannot do everything, I will
not refuse to do the something that I can do. What I can do,
I should do. And what I should do, by the grace of God,
I will do." ~ Edward Everett Hale
Ron Bass
---
Follow the UPA on
Twitter
http://twitter.com/ronbassUPA
Facebook
www.facebook.com/UPA.RonBass
Ron Bass
UNITED PATRIOTS OF AMERICA
Subscribe to the UPA Report
Web site is now operational.
http://www.UnitedPatriotsOfAmerica  com
E-mail – ronbass2010@comcast.net