United Patriots  of America
Founded December 2001 in response to 911
UPA Report
Sunday January 22, 2017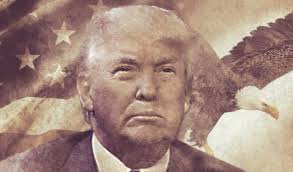 At last. A Patriot is now in the White
House.
America's SHAME: Liberals target and abuse ARMY VETERANS in shocking anti-Trump protest
Democrats: Party of Treason
ARMED FORCES SERVICEMEN WERE TARGETED AND ABUSED BY A GROUP OF PROTESTERS WHO HELD THEM HOSTAGE IN A SHOCKING DISPLAY DURING DONALD TRUMP'S INAUGURATION.
The left wants war — and they are going to get it. I was in DC for the inauguration, and I can tell you, it's a warzone. Good versus evil.
This is the poison fruit of leftwing/communist activism in America going back to the 1960s. In 1967, the German student movement leader Rudi Dutschke reformulated communist thinker Antonio Gramsci's philosophy of cultural hegemony, saying that changing the West, subjugating freedom, required a long march through the society's institutions — media, academia, and the pulpit. It worked in remaking American society into something unrecognizable to until now. Their crowning achievement was uber-left activist Barack Hussein Obama. They will not retreat quietly.
This is indicative of a deep-rooted problem, which is not just restricted to America. Radical action is required — the teachers of these scum should be purged.
http://pamelageller.com/2017/01/americas-shame-liberals-target-abuse-army-veterans-shocking-anti-trump-protest.html/

Trump Fires Up Europe's Anti-Establishment Movement
"This year will be the year of the people."
by Soeren Kern, January 22, 2017 at 5:30 am
"Trump's election was a healthy shock.
The shock was necessary. Not only power cartels, but also worldviews are
breaking down. This disruption is fruitful. The taboos of the last few years
are now fully on the agenda: illegal immigration, Islam, the nonsense of open
borders, the dysfunctional EU, the free movement of people, jobs, law and
order. Trump's predecessors did not want to talk about it, but the majority of
voters did. This is democracy."
https://www.gatestoneinstitute.org/9810/trump-europe-establishment

New President, New World
Pat Buchanan, American,  Renaissance, January 20, 2017
The West is threatened by porous borders to our south, not Russians to our east.
https://www.amren.com/commentary/2017/01/donald-trump-american-nationalism-isolationism-pat-buchanan/
U.S. Announces Withdrawal From TPP Within 24 Hours of Trump Inauguration…
Soon after President Donald Trump was sworn in, his administration announced the U.S. withdrawal from the Trans-Pacific Partnership, a trade pact championed by former President Barack Obama and Japanese Prime Minister Shinzo
Abe.
The White House on Friday also wasted no time in declaring a renegotiation of the North Atlantic Free Trade Agreement, or NAFTA.
https://theconservativetreehouse.com/2017/01/22/report-u-s-announces-withdrawal-from-tpp-within-24-hours-of-trump-inauguration/
Violence In Capital Mars Trump Inauguration, Scores Arrested
http://www.nationalmemo.com/violence-mars-trump-inauguration-scores-arrested/
Muslim Activists co chairs Woman's March on Washington
Meet Linda Sarsour, one of the women organizing the Women's March On Washington
Palestinian-American
Muslim activist Linda Sarsour is one of the co-chairs of the massive Women's March On Washington D.C. on January 21. And Vox shared this profile of one of her biggest achievements: Getting New
York public schools to recognize Muslim holidays.
http://boingboing.net/2017/01/18/meet-linda-sarsour-one-of-the.html
To sum it up, it must be said that radical feminism has been
one of the most important causes of the current weakness of Western
civilization, both culturally and demographically.
Sunday, September 03, 2006
Western Feminism and the Need for Submission
When Muslims, who above all else like to present themselves as victims, enter Western nations, they find that much of their work has already been done for them. They can use a
pre-established tradition of claiming to be victims, demanding state intervention and maybe quotas to address this, as well as a complete re-writing of history and public campaigns against bigotry and hate speech. Western feminists have thus paved the way for the forces that will dismantle Western feminism, and end up in bed, sometimes quite literally, with the people who want to enslave them.
To sum it up, it must be said that radical feminism has been one of the most important causes of the current weakness of Western civilization, both culturally and demographically.
Feminists, often with a Marxist world view, have been a crucial component in establishing the suffocating public censorship of Political Correctness in Western nations. They have also severely weakened the Western family structure, and contributed to making the West too soft and self-loathing to deal with aggression from Muslims.
http://gatesofvienna.blogspot.com/2006/09/western-feminism-and-need-for.html
Fox News Declines to Renew George Will's Contract
http://www.breitbart.com/big-journalism/2017/01/21/fox-news-declines-renew-george-wills-contract/
THE RENEWED DRIVE TO EXIT THE UNITED NATIONS
http://americanpolicy.org/2017/01/17/the-renewed-drive-to-exit-the-united-nations/

 AGAIN? STUDENTS ARRESTED FOR HANDING OUT CONSTITUTION
Lawsuit now seeks to overturn school's speech permit policy
http://www.wnd.com/2017/01/again-students-arrested-for-handing-out-constitution/
The Africans are coming! Close the border Donald!
Posted by Ann Corcoran on
January 18, 2017
https://refugeeresettlementwatch.wordpress.com/2017/01/18/the-africans-are-coming-close-the-border-donald/
Can Trump Ban Refugees to the US?
http://www.voanews.com/a/can-trump-ban-refugees-to-the-us/3601145.html
The Left Is Thoroughly Bamboozled
By Patricia McCarthy, January 17, 2017
http://www.americanthinker.com/articles/2017/01/the_left_is_thoroughly_bamboozled.html
Dear Liberals: Here Is Some Magnanimous Advice
By Christopher Chantrill, January 17, 2017
http://www.americanthinker.com/articles/2017/01/dear_liberals_here_is_some_magnanimous_advice.html
Questioning the Sanity of Liberals
Just look at the comparisons; Nazism was a racially supremacist, totalitarian, Messianic movement with an avowed aim of global domination; an ambition for which they were happy to use military force. They genuinely believed they were the master race and all others the sub-race. They promoted their ideology via overt propaganda in the brainwashing of their children; they wished to eradicate Jews and homosexuals; they thought women fit only for childbirth, the kitchen and the bedroom; and, finally, they thought nothing of killing their critics. Islam is… exactly the same. It is the 21st
Century reincarnation of the Nazi Party and as every white European is now the new Jew or a member of the new sub-race, so Islam becomes our worst possible sweat-soaked nightmare as an enemy. And the Liberal's new best friend.
http://gatesofvienna.blogspot.com/2007/02/questioning-sanity-of-liberals_02.html
Thanks, John Lewis. Now Go Away.
By Matthew Vadum, January 17, 2017
http://www.americanthinker.com/articles/2017/01/thanks_john_lewis_now_go_away.html
Trump is 100 percent right about Congressman John Lewis
Part I: Undercover investigation exposes groups
plotting criminal activity at Trump inauguration
https://www.youtube.com/watch?v=MHZSfhd1X_8&sns=em
Massive Women's March comes too late for Donald Trump's detractors
http://www.washingtontimes.com/news/2017/jan/22/massive-womens-march-comes-too-late-donald-trumps-/
Islam in America
Women's March Organizer is a vicious Jew-hater with ties to Islamic Terror
http://pamelageller.com/2017/01/womens-march-organizer-vicious-jew-hater-ties-islamic-terror.html/
Imam Mohamed Magid at Trump Prayer Service at Washington National Cathedral
Seriously. Who vetted Magid? What a horrible pick.
Former FBI agent John Guandolo reported this in 2012: "The ADAMS Center is a Muslim Brotherhood front organization.  It was founded by some of the most senior Muslim Brothers in the United States, to include Ahmed Totanji, who still resides in Herndon, Virginia. Its website proclaims '[ADAMS] is a membership organization registered in the State of Virginia as a non-profit, tax exempt corporation and is affiliated with the Islamic Society of North America (ISNA).' Imam Magid is the Executive Director of the ADAMS
Center.  He is also the President of the Islamic Society of North America (ISNA), the largest Muslim Brotherhood organization in the U.S. which was found to be a financial support entity for Hamas in the largest terrorism financing and Hamas trial in U.S. history (US v Holy Land Foundation, Dallas, 2008)."
http://pamelageller.com/2017/01/are-there-no-imams-without-ties-to-terror-imam-mohamed-magid.html/

Public School Parents Angry After Middle Schoolers Learn How Sharia Law Is Totally Awesome
http://dailycaller.com/2017/01/19/public-school-parents-angry-after-middle-schoolers-learn-how-sharia-law-is-totally-awesome/
Islam in Europe
Germany: Teen Muslima slit policewoman's throat because she was "frustrated" she couldn't join ISIS
http://pamelageller.com/2017/01/germany-teen-muslima-slit-policewomans-throat-frustrated-couldnt-join-isis.html/
MIGRANT GANGS TURN SWEDISH SHOPPING MALL INTO NO-GO ZONE
Posted on January 16, 2017 19:30
https://gatestone.eu/migrant-gangs-sweden/

HORROR ON PARIS STREETS: Mob with axes, swords and baseball bats terrorize neighbourhood
By Pamela Geller – on January
17, 2017
http://pamelageller.com/2017/01/horror-paris-streets-mob-axes-swords-baseball-bats-terrorize-neighbourhood.html/
Restore the USA
Restore the USA is a platform that is set up geographically in order to unite concerned
citizens at the local level to work together to continue Restore our Republic at all levels – Town and City,
County, State and Federal.
Remember Trumps term is either 4 years or 8 if re-elected. He won't be around forever.
Prepping
The Survivor good site
http://www.thesurvivalistblog.net/
 Follow the UNITED PATRIOTS OF AMERICA (UPA)
Twitter – http://twitter.com/ronbassUPA
Facebook – www.facebook.com/UPA.RonBass
http://www.UnitedPatriotsOfAmerica.com
E-mail – ronbass2010@comcast.net