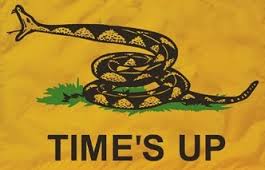 Calling all the Patriots Together
on Sunday Dec. 20th, 2015 in NYC, NY
https://www.youtube.com/watch?v=ytzafZTD_Js 
We are asking for "one million" patriots within 3 hours of NYC
to come to the NYC the  "big apple"  and Defend America.
Extremist anti-American groups are Protesting Mr. Trump who is defending America.
Whether you support Trump or not this, is about DEFENDING AMERICA.
COUNTER PROTEST
SUNDAY, DECEMBER 20TH – 2:00 PM AT TRUMP TOWER
5TH AVENUE BETWEEN 56TH AND 57TH STREET
New Yorkers for Immigration Control and Enforcement will be doing a counter protest, led by their long time dynamic President Joanna, a sweet, but tough as nails, Latino American Patriot who has been counter demonstrating on the streets of NYC for many years with a very small band of dedicated Patriots. We can not let them stand alone on Sunday. This is a strategic opportunity to engage and display our power through large numbers to MSM and our government officials that we are ready to defend our nation by bringing in huge numbers to NYC on Sunday.
The demonstration against Trump is being organized by
The  International Action Center
http://www.iacenter.org/actions/trump-120215/
The list of anti-Trump demonstrators.
A growing list of organizations — including American Muslims for Palestine, the Ayotzinapa Student Front, the International Action Center, People's Organization for Progress, Syrian American Forum, Free Mumia Abu Jamal Coalition, NYC Shut it Down, Peoples Power Assemblies, International League of Peoples' Struggles, Fight Imperialism Stand Together, South Asian Fund for Education, Scholarship &Training, Pakistan USA Freedom Forum, TransJustice, United Antiwar Coalition (UNAC), Jersey City Peace Movement, Solidarity with Iran and Parents to Improve School Transportation (PIST) — have called for a people's response to racism at the Trump
Please share and distribute this Call to all patriots to come together.
This announcement is being shared by the United Patriots of America.
 Follow the UNITED PATRIOTS OF AMERICA (UPA)
Twitter – http://twitter.com/ronbassUPA
Facebook – www.facebook.com/UPA.RonBass
Subscribe to the UPA Report – http://eepurl.com/Mfp3X
http://www.UnitedPatriotsOfAmerica  com
E-mail – ronbass2010@comcast.net