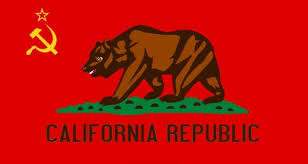 Partial breakdown of Communists in California Government
Posted on 10.26.18
INFORMATION FOR THE CALIFORNIANS!!   God Bless our America.
**Actor Ossie Davis,** a longtime Communist Party supporter, served on
the Rainbow Coalition's National Board in 1987, as did "former" Party
members **lawyer Arthur Kinoy,**
Kentucky civil rights activist **Anne
Braden** and
Party supporter **Rev. Ben Chavis. **
**Longtime Communist Party supporter (now Congresswoman)
Maxine Waters** also served, as did
Manhattan Borough President and
Party supporter **Percy Sutton,** reportedly a "money man" during Jackson's 1984 run for the  Presidency.
It was the Maoists however, who
really ran the Rainbow organization.
Rainbow Coalition's National Board in 1987
**Longtime Communist Party supporter
(now Congresswoman) Maxine Waters also served.**
**Democratic Socialists of America largely missed the boat in
1984, but were all in by 1988.**
**Longtime Democratic Socialists of America supporter
Heather Booth served on the 1987 Rainbow Board, as did DSA comrades Dolores
Huerta of the United Farmworkers.**
**Kurt Stand**, a
DSA comrade in Washington, DC helped the Spring
1988 issue of the Rainbow Organizer.
At the time he led a spy ring, stealing military secrets for communist East Germany.
He was later sentenced to 17 years in prison.
**Former CWP members are still very powerful in the New York Democratic
Party and also around Southern California Congresswoman Judy Chu.**
Line of March held multiple key
positions in the Rainbow. LOM activists in the Rainbow included
**Carla Wallace**,
steering committee Kentucky Rainbow Coalition and
**Clarence Lusane**, a leading Washington,
DC activist.
**In 1984, LOM supporter Josie Camacho was Rainbow
Coalition co-chair in California's
8th District; in 1989,**
**Larry Hobson was co-chair of the USC-Fresno Rainbow Coalition**; and
**Leni Marin** was chairman of Filipinos for Jackson.
**The League and its supporters dominated the Rainbow in
California, Boston
and to a slightly lesser degree in New York
and Chicago. **
Altogether the League probably had
at least a thousand members working inside the Rainbow.
In 2017, **Freedom Road**entered into an alliance with the **Communist Party USA** and **Democratic
Socialists of America** to rebuild the Rainbow inside
and outside of the Democratic Party. Freedom Road is also close to **Steve Phillips and PowerPAC+**
This unholy alliance is working on
a new Rainbow Coalition. This time its called
the **"New American Majority"** and its coming to a polling place near you.
**San Francisco lawyer Steve Phillips**is one the most influential, and from a Constitutional
point of view, one of the most dangerous political operatives in the country
today.
With access to huge wealth through
his marriage to **Susan Sandler **(daughter of billionaire leftist donors **Herb and Marion Sandler)**, Steve Phillips has been able to elect stealth
socialist  "candidates of color" all over the country
Steve Phillips' main vehicle for
funding and electing his stable of candidates until recent times was **PowerPAC+.**
From the PowerPAC+
website:
Originally called PAC+, PowerPAC+ is a political
action committee formed in 2012 to build the political power of America's
multiracial majority.
It emerged from the groundbreaking
work of **Vote Hope in 2007-08.**
At that time, then-**Senator Barack Obama** was assembling his Presidential campaign and California's primary
moved from June to a more influential month, February. "We created Vote Hope,
the first super-PAC aimed at supporting Barack Obama's bid for president. Vote
Hope was the largest independent effort in the nation to increase voter turnout
in communities of color. It drew in $10 million, and expanded to 18
states during the primary season".
After President Obama's election,
"we set up a DC office and worked closely with the administration's personnel
staff" to build a **Diversity Talent Bank** that the White House used to identify and hire
more than 60 people including **Associate
Attorney General Tony West**.
During that same period, many in
our network became leaders in non-profits, philanthropy, and government such as
Vote Hope fundraiser and former board member **Benjamin Jealous who became NAACP president"**.
In 2009, "we convened" the
leadership of the largest civil rights groups in the country and helped execute
a media campaign targeting senators who were wavering on the health care reform
bill. That effort led to the creation of a coalition of labor, civil rights,
and progressive groups who conducted the **One Nation Working Together 10/2/10 March on Washington.**
Since then, PowerPAC+
has consulted with the leadership of the Democratic Party, organizations and
campaigns about how to best build support in the communities of color.
Thanks to our many donors, we have
been able to support some of the most exciting leaders to emerge in modern
politics. From **Hawaii Congresswoman Tulsi Gabbard** – a two-time veteran and first **Samoan**in
Congress, to **Congressman Mark Takano** – the first non-white openly gay member of
Congress, to **Ohio Minority Whip Nina
Turner **– who is standing up for voting
rights in this important swing state – our group of social justice champions
represent an exciting future for American politics
**Senator Mazie Hirono (Hawaii), Senator Kamala Harris (California),
Senator Cory Booker (New Jersey), Texas Congressman Mark Veasy
and California Congressman Pete Aguilar are among the many new American leaders
PowerPAC+ has elected on your "behalf."**
While open and public in many ways,
PowerPAC+ is still a stealth operation. **Most PowerPAC+ people are
covert Marxists**.
As are most of the candidates they
support. Steve Phillips made sure that only trusted friends would serve in the PowerPAC+ leadership. Most of his inner circle  were old Stanford
University comrades, or fellow California student
radicals. The **"Stanford Mafia"** as they sometimes jokingly call themselves
http://www.trevorloudon.com/2018/05/the-rainbow-conspiracy-part-4-steve-phillipss-powerpac-marxist-money-machine-for-the-new-progressive-majority/
PowerPAC+'s key leaders include:
    **Aimee Allison, Senior Vice President PowerPAC+. A Stanford graduate,** Amy Allison and Steve Phillips** knew each other
well, even traveling to Alabama
together in 1988.
In 1989, Aimee Allison, served on
the Stanford Council of Presidents (Stanford's student government leadership
body), with **Chin-Chin Chen, David Brown and
Ingrid Nava **(a current PowerPAC+
board member).
All were elected on the **"Slate of the Times" ticket**, which was supported by the **League of Revolutionary Struggle-aligned "Peoples
Platform."**
Allison, then an Army Reserve
combat medic, and active in Stanford University's Ujamoa,
African-American center, was also interviewed in the **Unity Organizing Committee's Unity of February 18,
1991**, regarding conscientious objection
to the Gulf War.
Allison was later a director at the
San Francisco Department on the Status of Women and led several sessions at the
United Nations Commission on the status of women NGO conference.
**Julie Martinez went on to work on Capitol Hill as a
Special Assistant to far left California Senator Alan Cranston.**
**Andy Wong is President of PowerPAC.org, **
**POWERPAC+'s sister organization. **
He also serves on the PowerPAC+ board. Wong wasn't educated at Stanford (he
studied electrical engineering in Civil Engineering at UC Berkeley and Applied
Math at San Francisco State University), but he worked very closely with Steve
Phillips on radical student politics. 
**Andy Wong was an active member of Unity Organizing
Committee's Student Unity Network. He worked on the Unity newspaper and in May
1992,** guest-edited the paper with two current PowerPAC+ board members:
**Stacey Leyton
and Ingrid Nava. **
Wong began his political career by
winning a series of student government elections at San Francisco State
University, UC Berkeley,
UCLA and Stanford. He went on to run city and county campaigns in the San
Francisco Bay Area, electing "people of color and gay community activists to
Community College
Board,
BART Board,
School Board and the
Board of Supervisors."
Since then, he has "helped flip the
most red to blue Congressional races for one state (California) and continues to run PowerPAC+'s support of candidates of color around the
country
**Steve Phillips, Julie Marinez
Ortega, Andy Wong and Lisa Le were all key organizers of the 1987 student March
on Sacramento
that drew 8,000 people to the state capitol to "support expanded educational
opportunities for students of color.**
PowerPAC+'s board of directors is also clearly
descended from the
League of Revolutionary Struggle,
its successor
Unity Organizing Committee, Stanford University and radical student politics.
**The board is a who's who of prominent non-profit
execs, legal professionals, well-connected Democratic Party activists and media
strategists, and particularly minority voter registration and "Get Out The Vote" experts. Almost all are from far left
backgrounds**
Notable board members have
included:
**Stacey Abrams,** State Representative from Georgia,
House Minority Leader for the Georgia
General Assembly.
Democratic candidate for Governor of Georgia.
**Greg Akili**, a Senior Adviser to the Black Workers
Center,
Project
Coordinator at Corporate Accountability International.
Previously SEIU Local 1000,
Obama for America,
California State Assembly.
Early member of
Democratic Socialists of America.
**Iris Archuleta, **CEO of Emerald Consulting,
Antioch California. Formerly active at Stanford University
Keith Archuleta, Chair Antioch Economic
Development Commission
**Patricia Barrera, Director of Legislative Affairs
& Community Advocacy at Alameda
County Medical
Center. Formerly a Stanford University MEChA
leader with fellow PowerPAC+ board member Gina
Hernandez.**
**Maria Echaveste, **currently a Senior Fellow at the Center for American
Progress and a co-founder of the
Nueva Vista Group, a consulting
firm based in Washington, D.C., that works with nonprofit organizations, associations and
corporations on such issues as immigration, healthcare, telecommunications,
labor and finances.
Her clients include **AOL, Time Warner and the Rockefeller Foundation. From
1998 to 2001, **
Echaveste served as Assistant to the
President and Deputy Chief of Staff to President Bill Clinton.
Echaveste managed President Clinton's
domestic policy initiatives on education, civil rights and immigration.
At Stanford University
in the mid-1970s, Echaveste was a leader of MECHhA and in a small group called "
Students for
Equity," an "umbrella organization for all minorities."
This group was led by Cuba-visiting
Black Student Union leader **Charles
Ogletree. **
In 1991, Harvard Law Professor Ogletree would find fame as **Anita Hill's **lawyer, leading the charge against Supreme Court nominee **Clarence Thomas. **
Ogletree also claims to have mentored
both **Michelle Obama and Barack Obama** during their respective periods at Harvard.
Barack Obama participated in Ogletree's Saturday School Program, which were designed to
"expose minority students, in particular, to critical issues in the study of
law." According to Ogletree, the Obama's have called
on him for advice since that time. In September 2014, President Barack Obama  nominated Maria Echaveste
to become the US Ambassador
to Mexico,
but she withdrew her name from consideration.
**Marcelo Gaete, president of
the board of Mi Familia Vota.**
He serves as Vice President of
Public and Government Affairs with Entravision
Communications Corporation, manages the company's community and government
relations, works with national organizations and serves as a spokesperson for
the organization.
Entravision Communications Corporation is the
second largest Spanish-language media company in the U.S.
**Andrew Gillum, Mayor of Tallahasse Florida.**
Currently running to secure the Democratic Party nomination in the Florida
gubernatorial  race.
**Hans Goff, Director of Member Engagement and Political
Strategy at the Democratic Congressional Campaign Committee. Former CEO of
Voting Works, LLC.**
**Maria Gomez, serves on the National Council of La
Raza, General Board of Directors.**
**Miguel Gonzalez, Spokesperson, National Education
Association.**
**Gina Hernandez,*$ is Director of
Arts, Stanford University. Hernandez is a former
Stanford MEChA leader and was active in the League of
Revolutionary Struggle's Peoples Platform. She also served on the student desk
of the Unity newspaper. In 1991, Gina Hernandez and fellow PowerPAC+
board member Stacey Leyton, were editors of Unity's Spring student supplement.
<![if !supportLineBreakNewLine]>
<![endif]>
**Stacey Leyton – San Francisco, CA
Partner at Altshuler Berzon
LLP.**
** Leyton served as a law
clerk to Clinton-appointed Associate Justice Stephen Breyer
(another Stanford alumnus) of the United States Supreme Court, Judge Stephen
Reinhardt of the United States Court of Appeals for the Ninth Circuit and Judge
Susan Illston of the United States District Court for
the Northern District of California. **
In 2011, Leyton
was named a "California Lawyer of the Year" by California Lawyer Magazine for
her work in a case challenging cutbacks to the California program providing in-home care to
Medicaid recipients.
She has been selected by the
Northern California Super Lawyers 2013-2015 as a Benchmark Plaintiff California
Local Litigation Star 2012-2015 and Benchmark Plaintiff Top 150 Women in
Litigation in 2013.
**Stacey Leyton** was extremely close to the League of
Revolutionary Struggle at Stanford
University. She was
chairperson of the LRS' student electoral front, the Peoples Platform. She was
also active in Maoist-aligned Stanford Out of South
Africa, the Rainbow Agenda and was a co-founder of the
**California Alliance of Progressive Student
Activists. **
In December 1990, Leyton made a trip to Cuba
for a meeting of the Soviet-controlled International Union of Students and the
Federation of University Students in Cuba. She was also treated to a
three-hour speech by **Fidel Castro**.
In 1992, Stacey Leyton
was vice president of the United States Students
Association.
**Jennifer Pae, Director of FairVote California. **
Pae "continues to travel around the
country with Camp
Wellstone, New American
Leaders Project, and APIA Vote, training hundreds of activists to run effective
and strategic campaigns." Pae was Project Director
for PowerPAC+, **a founding staff member of 18MillionRising.org and
Project Manager for Voter Service at the League of Women Voters of California,**
where she worked to "engage young
people, women, and people of color in the political process."
**Solomon Rivera, Deputy Chief of Staff to Los Angeles Democratic
Congresswoman Karen Bass.**"
For many years Bass was an active
supporter of another 1980s Maoist group Line of March. She has visited Cuba several
times.
**Catalina Ruiz-Healy, Vice
President, Rappaport Family Foundation.**
**Renee Saucedo, Organizer &
Attorney at La Raza Centro Legal, San Francisco. Saucedo has worked as a staff
attorney at La Raza Centro Legal, the SF Day Labor Program and as the Executive
Director of the Northern California Coalition for Immigrant Rights. **
She helped create the San Francisco
Immigrant Rights Commission and served as its first Chair for four years.
Saucedo helped "spearhead almost every immigrant-related legislation or policy
in the city, from housing subsidies to non-citizens in Public Housing to having
San Francisco be declared an 'INS Raid-free Zone.'" Saucedo was a panelist at
the 2002 Committees of Correspondence National Conference and Convention at San Francisco State University. 
**Gloria Totten**, President of Progressive Majority, a "national
multi-issue organization dedicated to electing progressive champions at the
state and local levels." She also developed what is now the "most comprehensive
national progressive candidate recruitment program in the country. Under
Gloria's leadership,
Progressive Majority has
established permanent state offices in Arizona,
California, Colorado,
Minnesota, Ohio,
Pennsylvania, Washington
and Wisconsin.
She has also worked to establish the Racial Justice Campaign, a Progressive
Majority program to prioritize the election of candidates of color."
**Norman Yee,** San
Francisco Board of Education President.
**Crystal Zermeno,** a former Stanford University MEChA
leader. Zermeno has served in various capacities with
the "let's turn Texas
blue" Texas Organizing Project, developing "campaign strategy, fundraising and,
as Director of Electoral Strategy, developing and implementing TOP's local and statewide electoral program." Zermeno has also worked as staff on a number of different
political campaigns including a successful State Assembly race in Alameda County, California
and the SEIU New Mexico effort in Albuquerque
and Las Cruces
to elect President Obama. 
**Rebecca Wasserman, **Deputy Director of Government Relations at SEIU. Former Deputy
Director of Government Affairs with the anti-Israel organization, J Street.
Zermeno worked with PowerPAC.org as
their Director of Operations, conducting a statewide mapping of California to assess
priority geographies for investment in electoral work with the expressed goal
of "improving participation of communities of color in the electoral process."
**Pat Diaz** is
the President of the highly influential Mexican American Political Association,
Los Angeles.
**Robyn Gabel **is currently a Democratic member of the Illinois House
of Representatives, representing the 18th District.
**Kim Geron **is now an Associate Professor of Political Science at California State University
East Bay
and Vice President of the California Faculty Association. She serves on the
boards of the Asian Pacific American Labor Alliance and the Chinese Progressive
**Roger Green** is
a Democratic New York state assemblyman, Brooklyn.
Green endorsed the LRS' Unity newspaper in 1988, alongside long serving Illinois Democratic
Congress-member **Luis Gutierrez**, a one time member of the House Intelligence
Committee. Both were Rainbow Coalition activists.
**DeDe McClure, of the Rainbow Coalition,
is the former president of the United Community Democratic Club, San Diego. She is the
former president of the San Diego
Chapter of the National Women's Political Caucus.**
**Jean McGuire**is on
the Boston School Committee.
**Deborah Moy **is the Chair of the Asian/Pacific Caucus of the California
Democratic Party, San Francisco. She is also a staffer of LRS Asian-American publication
East Wind.
**Mike Murase** is a former League of Revolutionary Struggle
member. He is the Co-founder of the Little Tokyo People's Rights Organization
in Los Angeles and the Asian American
Studies Center
at UCLA. 
**In 1988, Mike Murase was Jackson's** California campaign
director. He is the former district director for Democratic Congresswoman **Maxine Waters.**
Murase was active in the 2014 re-election campaign of
California Assem
**Sergio C. Tapia II **is currently a **judge in the Superior
Court of
Los Angeles County.
He was appointed by Governor Jerry Brown, on December 5, 2013.**
**Diane Tomoda** is part of the Asian Pacific Partnership for
Leadership and Education, Sacramento.
She was a Jesse Jackson delegate at the 1988 Democratic National Convention.
She worked for the late Democratic Congressman
**Robert Matsui **and former **California
Governor Gray Davis.** **Tomoda** was instrumental in the passage of HR 442, the
Civil Liberties Act which resulted in redress for the internment of Japanese-American
citizens during WW2. She is a former leader of the Japanese American Citizens
League, Sacramento Chapter.
**Alicia Ybarra **was a Stanford University MEChA
activist. She was also a United States Student Association official. She is
currently a board member of the Chicago based Alinskyite "community organizer" training school Midwest Academy.
**Jerry Yu **is President Korean American Coalition, Los Angeles.
Partial breakdown of Communists in California Government
 Bakersfield, California
Kern County