Note: These are the links that were formally at the end of the UPA weekly report. To save space we have put them into one link on the UPA website here.
Oath Keepers' Community Preparedness Team (CPT)
https://www.oathkeepers.org/cpt-community-preparedness-teams/
Gadsen and Culpeper
America's Official Don't Tread on Me Outfitter:
https://gadsdenandculpeper.com/pages/about-us
Home School Legal Defense Association (HSLDA)?
About HSLDA
https://hslda.org/content/about/
 Republic of Florida Militia (ROF)
Interesting information
https://republicofflorida.wordpress.com/
Emergency Preparedness Guide
http://www.monroetwp.com/pdf/emprepare.pdf
Bugging In | What You Need To Do
https://survivallife.com/bugging-in/
Survival Threads – A Forum
https://survivalthreads.com/
The Survivor good site
http://www.thesurvivalistblog.net/
Field Manual of the Free Militia
http://www.publiceye.org/ifas/library/militia/
General organization of the Free Militia
http://www.publiceye.org/ifas/library/militia/2-3.html
Christians Unite.
http://islamthreat.com/christians_unite.html
Follow the UNITED PATRIOTS OF AMERICA (UPA)
Twitter – http://twitter.com/ronbassUPA
Facebook – www.facebook.com/UPA.RonBass
http://www.UnitedPatriotsOfAmerica.com
E-mail – ronbass2010@comcast.net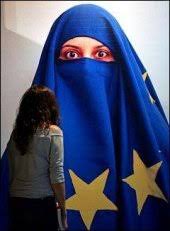 United Patriots of America
Trump calls Muslim migration "the all-time biggest Trojan Horse"
Ever wonder why there are so many Muslims and Muslim countries in the world? Over the millennia many countries were conquered, but didn't remain Persian or Greek or Roman as the case may be. But, the countries conquered in the name of Islam, became and remained, Islamic. For example
Pakistan, part of India, and Malaysia were Hindu; Turkey, Iraq, Syria, Egypt and N. Africa were Christian; Afghanistan was Buddhist. They are all Islamic now.
United Patriots of America
Founded December 2001 in response to 911
United Patriots of America
  United Patriots of America
       United Patriots of America
Long Past Time to End "The Forever War" in Afghanistan'
The annual cost is $50 billion, more than the defense budget of the U.K.
Despite the cost in dollars and lives, there hasn't been much progress.
https://defense.info/re-thinking-strategy/2018/10/long-past-time-to-end-the-forever-war/